Cleaning Patio Door Tracks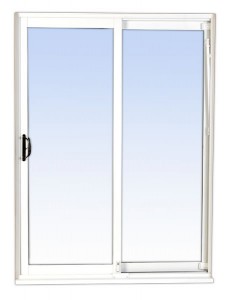 With summer nearly here, most of us are looking forward to spending time on the decks and patios of our Spruce Grove, Stony Plain, Parkland County and Edmonton area homes.  That means patio doors will be working overtime as family members go in and out many times through the day.
Have you noticed a build-up of dirt in the tracks of those patio doors, as well as those of sliding windows?  Basic vacuuming doesn't do a very good job of removing all the dirt, does it?  So, what is the best way to make those tracks sparkle again, and incidentally make the doors and windows easier to slide?
Start by removing the loose dirt with the crevice tool of your vacuum cleaner, or brush it out with a stiff-bristled brush.  Then, work on removing the sticky residue with a cloth dampened with mineral spirits.  The cloth can be stretched over a putty knife to help you reach into the depths and corners of the tracks.  Yes, I know; this is fiddly, time-consuming work!  But the end result will be worth it, I promise.
Once the tracks are like-new clean, spray them with silicone spray to help the doors and windows slide better.  Don't use a petroleum product like WD-40 as this will attract dirt and cause that greasy build-up you just worked so hard to get rid of.  All of the products mentioned above (stiff-bristled brush, mineral spirits, silicone spray) are readily available at stores like Canadian Tire.
Do you have household cleaning or maintenance tips to share?  I'd be happy to feature them in future blog articles.  Phone or text me at 780-910-9669, email me at btwynam@telusplanet.net, or contact me here.
Tags: cleaning, home maintenance