Wednesday, November 28th, 2012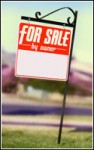 Your Spruce Grove, Stony Plain, Parkland County or Edmonton area home is now on the market.  You've listened to all the advice and done everything you reasonably can to make sure it shows well.  You've thoroughly cleaned and de-cluttered, you've made all the minor repairs, and maybe you've even undertaken a few renovations that give a fairly good return on investment, such as repainting inside and out where needed.  As your REALTOR®, I'll do everything I can to market your home [see my blog article on this:  So, You Signed the Listing Contract…]  But, is there anything else you can do to help your house sell fast and for a good price? 
Here's an idea for something that's a little unusual, and beyond what most people do.  Work with me to prepare a Question and Answer sheet about your home and neighborhood to leave in your home for visitors. 
Potential buyers are going to have questions about your property and its location so why not anticipate those questions and provide the answers as a unique way of showcasing your home and its value.  Some possibilities:
Your utility suppliers and the cost of utilities, together with your "utility site number"

Renovations and repairs you've undertaken – maybe include things such as contractors you used, dates, cost and details of renos (such as kitchen and bathroom re-dos, basement finishing, replacement of such things as shingles, flooring, windows), paint brands and color names or numbers, etc.

The appliances in your home – age, brand, warranties, etc.  (Remember to leave the manuals when you move!)

Shrubs and plants around your yard

What do you love about your home?

 
What would potential buyers want to know about the location of your home?  Think about what drew you to the neighborhood and your community.  How about:
Nearby amenities, such as schools, parks, walking trails, convenience stores, gas stations, shopping centres, medical clinics and the like, plus distance to each

Appealing characteristics of your neighborhood, such as low crime, helpful neighbors, wide boulevard, quiet and privacy, or maybe close access to essential services, and so on

The community at large – for example, the website where a potential resident could learn about the makeup of your town, special features that make your community unique, such as its history, tourist attractions, famous citizens and so on.

 
With so many homes on the market, it pays to highlight yours in a unique way, and have it stand out from the rest.  Together, we can get your home sold! 
Comments or questions about this article?  Call or text me at 780-910-9669, email me at barry@barryt.ca, or contact me here.