Thursday, September 20th, 2012
A guest blog article from one of my clients who refers to herself as Ms. Cranky Pants: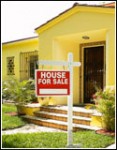 So, Barry took me to see your house in the region of Spruce Grove, Stony Plain, Parkland County, and Edmonton, and I just wanted to mention the things that made me go Ewww.
Odors
I know you think all those little room deodorizer thingies will hide the fact that you're a smoker, but you can't fool me.  I wish I didn't know that you had fried fish with onions and garlic for dinner.  And seriously people, do you ever clean that stinky litter box?  Open a window, for crying out loud!
Dirt
Disgusting grime in the tub, sticky spots on the kitchen counter, dirty dishes in the sink, mystery stains on the carpet, something brown and nasty in the corners…  Yuck!  I'd hate to have the CSI folks go through here with their ultra-violet lights.  I'm not a clean freak but no way do I want to wallow in anybody else's crud, thank you.  Soap and water and elbow grease are cheap – get busy!
Stuff everywhere
When I view homes, I try to imagine living in the rooms with all my belongings in place.  Kind of hard to do when your junk is clogging up the space, making the place feel smaller than it really is.  Plus, it's a real turn-off to see personal things like your toothbrush, razor and soggy towels cluttering up the bathroom, for example.  You need to get rid of at least half the stuff in your house — and I don't mean hide it in the closets or the garage because I'm looking in there!  Here's a tip:  Visualize a nice hotel room before you move in and unpack – sparkly clean, neat and tidy, room to move around.  That's what your home should look like for showings.
Damp basement and water stains
Oh boy, is this one a red flag.  If I can see the results of water leakage, I just know I'd be buying a boatload of trouble to take on this baby.  Maybe you've got a bad foundation, but it's more likely that water from spring runoff or summer rains is getting in because 1) your landscaping and grading isn't sloped adequately away from the house; 2) your eavestroughing needs some work, with rain gutters cleaned out and downspouts aimed well away from the house; 3) your underground drains are clogged; or 4) your sump pump, if you have one, isn't working properly.
Evident lack of maintenance or upgrading, or unfinished or poorly done reno projects
Yeah, I know your house isn't brand new so you don't have all the latest fixtures and decorative doo-dads.  I don't mind a house that's used.  What I object to is a house that's used up.  If you've lived in your house for longer than 10 years, then it's time to fix it up.  That could mean repairing broken windows, tightening loose hinges, or replacing cabinet handles, switches and plug-ins, faucets and shower heads.  It might also mean fresh paint inside and outside (neutral colors, please!).  Maybe what's needed is a new roof, new furnace and hot water heater, new flooring or new appliances.  It could even mean a professional renovation of kitchen and bathrooms.  Notice I said professional renovation.  Do it yourself only if you have the skills and tools to do it right.  Oh, and don't wait till just before it's time to sell to do those things.  Maintain and renovate on a yearly basis so you get to enjoy your investment.
Weird decorating
I counted 5 different wallpaper patterns and 4 different types of carpet and lino just on the main level, but the real clincher was the purple living room, black bedroom and the mustard yellow dining room with its psychedelic wall mural!  This may be what you like to live with, but I want my house to be a frame for my life, not a Halloween horror show.
Lack of light
Hard to see if there are great features in this house because it's like a cave in here.  I respect people trying to save money and energy, but up the wattage on the light bulbs so prospective buyers can actually see what you're selling.  Open those drapes and blinds.  Trim the shrubbery from in front of the windows.  Clean those dirty, foggy windows.
Poor curb appeal and unattractive yard
I don't know about you but I make a little effort when I show my face in public.  Same thing applies to houses.  Like it or not, first impressions count.  If your front door is askew and the paint's peeling, if your driveway and sidewalks are cracked, plants overgrown, lawn brown and patchy, and there's trash everywhere, this tells me you don't care.  So why should I even bother to enter the front door if what I'll see on the inside is more of the same?  Show a little pride, folks!
Pets on the loose
Hey, I love animals but your big snarly pooch scared the whatsits out of me.  I came to see your house, not get mauled by Cujo.
Price too high
Of course I'd like a bargain, but I'm willing to pay what's fair for a decent house.  If your house needs a little work… well, I can forgive quite a lot if the price is right.  But there's plenty I won't pay for.  I don't care that you spent $20,000 on a fancy new hot tub and deck, or that you owe too much on your mortgage to reduce the price to what's reasonable, or that you have to have a certain amount so you can move into a bigger and more expensive house.  Price your house right based on factors such as its location, age, condition, size and what similar homes in your area have sold for, and I just might make you an offer.
Barry has some great articles in this blog on home staging and getting your house ready to sell.  Take a look at these:
Thinking of Selling Your Home in Spruce Grove, Stony Plain or Parkland County? 
Home Staging Starts With De-cluttering
Barry can help you find a great house, or sell your current one.  Call or text him at 780-910-9669, email him at barry@barryt.ca, or contact him here.