Wednesday, August 5th, 2015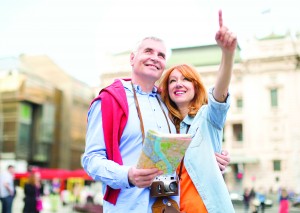 The kids are grown, the grandchildren are coming along, and soon you'll reap the rewards of your lifetime of work. It's called retirement. But even though you've planned for this major change in your life, there are still important decisions to make – including where you'll spend your retirement years.
To make an informed decision about a future home, whether it's in Spruce Grove, Stony Plain, Parkland County, the Edmonton region or elsewhere, here's a brief guideline courtesy of Investors Group:
Location
Will you stay in the home where you raised your children? There may be a deep emotional attachment to the home and the neighbourhood.
Size of home
A smaller home is easier to maintain, with lower utility costs and taxes. But, consider a new home purchase carefully. Perhaps that money is better off in investments that increase your cash flow and your estate.
Buy or rent?
Downsizing to condos or apartments can be an attractive lifestyle choice. The costs of major repairs at condominiums are shared among owners, and repairs are the building owner's responsibility. On the downside, you may find you're living too close to neighbours or that condo fees are too steep.
Summer and winter homes
Many Canadians decide to winter in warmer southern climates. If you choose to follow these snowbirds, will you own or rent your residences in Canada and the United States? This decision depends on your personal situation, so you should consult a tax advisor.
Your health
If you have no current health problems, maintaining your present home may be practical. But if health concerns are a consideration, you may want to look at housing options that offer various levels of assisted living.
Your income
Before you begin to make decisions, you'll want a clear picture of your overall financial situation. You need to review your projected income levels from all sources, including pensions and investments.
Most of all, choose a home where you will be happy in your retirement. Additional information about the varied financial options is available at www.investorsgroup.com and be sure to talk to a financial advisor for professional assistance.
Helping my clients find the right home for whatever life stage they're in is what I do best!   Call or text me at 780-910-9669, email me at barry@barryt.ca, or contact me here.
(Contents of this article courtesy of www.newscanada.com)
Editor Note: This column, written and published by Investors Group Financial Services Inc. (in Québec – a Financial Services Firm), and Investors Group Securities Inc. (in Québec, a firm in Financial Planning) presents general information only and is not a solicitation to buy or sell any investments. Contact your own advisor for specific advice about your circumstances. For more information on this topic please contact an Investors Group Consultant.