Tuesday, November 29th, 2011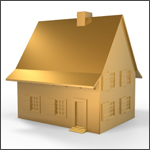 No matter how short or long a time you spend in your Spruce Grove, Stony Plain, Parkland County or Edmonton area home, there will come a time when you leave it.  If you live in it long enough, it will need to be refreshed, updated, and renovated.  The question is:   Do you renovate it just for yourself, or do you renovate with a sales target in mind?
 The best answer to this question is to think about both goals.  Renovate it for your own taste, pleasure and functional use, but don't forget that your home will eventually go back on the market and may need to appeal to tastes broader than your own. If you're looking to maximize the value in your home, both for your own use now and for future resale, what sorts of renovations are the best ones to undertake?
 Ergil & Jackson Appraisals Ltd. in their excellent Home Renovation Guide, 2010 edition, give this advice:
GETTING THE MOST OUT OF YOUR RENOVATIONS
According to the Appraisal Institute of Canada  and various professionals we've consulted, the following are a few things to keep in mind before you get started:
Invest in your kitchen!
About 10‐15% of the overall value of the home should be spent on the kitchen. If you don't plan on selling for another 5 years, spending 15‐25% more on it today will give you about a 44% higher recapture depending on the quality of the renovations. For example, buyers need afunctionally designed, spacious, low maintenance kitchen. Scratch‐resistant, durable materials such as granite countertops and high‐quality appliances add tremendous value and have timeless appeal.
The bathroom is next!
You can expect up to a 60‐80% (and in some cases up to 100%) contribution to value on a well designed bathroom even if that requires a complete relocation of fixtures or walls. From floorto ceiling, new tiles, light fixtures and cabinetry to create one's own personal spa is especiallyappealing. Luxury fixtures to enhance pampering may include water jets, soaker tubs and double sinks in the ensuite bathroom.
Don't forget the floors and walls!
The buyer wants a home that's ready to move into.  Smooth walls with quality, neutral paints will make spaces seem larger and will give you an 80‐110% recapture. Carpeting should be limited to bedrooms, if at all. Hardwood and tiles not only benefit in allergen reduction but add elegance as well.  Good flooring that flows from room to room and ties in with baseboards, cabinetry, walls and so on, can provide a 50‐75% better contribution to value than low‐cost, mediocre flooring.
Spend the money!
As the saying goes "You get what you pay for".  Over the past year the cost of materials may not have increased dramatically but the cost of labour is certainly rising. Quality craftsmanship and insuring a job well done is key.  Nothing is more costly than having to do it twice or replace it early.  The importance of using the highest quality materials cannot be stressed enough.
Remember: High‐quality, easy maintenance, environmentally conscious products and timeless designs are all essential to ensuring value‐added appreciation with the best contribution to value possible.
Thanks to Ergil & Jackson for allowing me to quote portions of their document.  Please check out their full Home Renovation Guide for plenty of good information and advice.
Wondering what your home is worth in today's market?  I'd be happy to do a free Home Evaluation for you.  Call me at 780-910-9669, email me at barry@barryt.ca, or contact me here.