Thursday, April 26th, 2012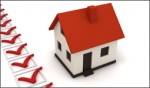 Spring time in Spruce Grove, Stony Plain, Parkland County and the Edmonton region just feels like the right time to make all kinds of changes and start new things, doesn't it?  If you've been thinking of changing your residence or maybe getting into the housing market for the first time, there's no better time than now.  Prices are stable, the inventory of homes on the market is high, and mortgage rates remain at all-time lows.  But it's such a big decision and where do you start?  What do you need to know to buy property?
The Real Estate Council of Alberta has produced a handy little brochure called The Buying Process that answers a pile of questions you may not even know you had.  Some of the many topics covered in a few short pages include:
Decision to buy
Contact a Real Estate Professional
Know Your Options (regarding the relationship you have with a real estate professional)
Your Mortgage (getting pre-qualified and pre-approved and what the difference is)
Costs (besides the purchase price of the home)
Contact a Lawyer
Timing (various deadlines set by the Purchase Contract)
Looking at Properties
Disclosures (sellers are obligated to reveal any defects in their property)
Inspections
Purchase Contracts (the document that presents your offer to the sellers)
Multiple Offers
Terms and Conditions
Property Insurance
This brochure is well worth the few minutes it will take you to read it and should give you a good basic understanding of the process.
If you have further questions, I am always happy to answer them!  Please phone or text me at 780-910-9669, email me at barry@barryt.ca, or contact me here.