Wednesday, September 11th, 2013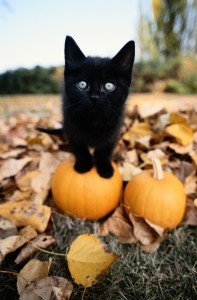 Fall time is beautiful in the Spruce Grove, Stony Plain, Parkland County and Edmonton region.  Late summer flowers are in full bloom, the leaves are turning orange, yellow and red, and the air smells crisp and clean.  There's nothing quite like the bright blue sky and brilliant Alberta sunshine in the fall.  But having your home on the market as the days get shorter and the nights cooler comes with a certain set of challenges.
Those beautiful leaves don't stay on the trees and as they fall, they can make your yard look unkempt and messy.  Small quantities of leaves can often be dealt with by using a mulching lawnmower or a leaf blower.  But if you have mature trees on your property, the best way to keep your yard looking good during the autumn months is to flex your muscles and rake the leaves.  This does more than make your yard look tidy.  Removing mats and debris from the lawn's surface helps the lawn to "breathe" and sets it up for the winter months.  You'll also want to clean up plants that have finished their summer life cycle:  cut back dead foliage, prune the raspberry canes and so on.  If you have plants in pots, bring them up onto your porch to provide a little color and curb appeal.  Or use some of that garden produce to arrange an artistic grouping of squash, pumpkins, ears of corn and the like.
As the light fades and the sun sinks lower in the sky, you need to let in as much natural light as possible.  Uncover your windows as completely as you can.  Open the curtains as wide as possible.  Pull up the blinds as high as they'll go.  Vacuum accumulated dust, leaves and tree fuzz from window screens, and wash windows inside and out so they sparkle.
Light up your house for showings.  Turn on every light and lamp in your home, especially for late afternoon and evening showings, or on gloomy days.  The more light, the larger and more welcoming rooms will seem.  Consider buying a few inexpensive lamps to add to tables or corners, especially in rooms that have only overhead light fixtures.
Cozy it up.   There's a reason professional home stagers use strategically placed and brightly colored throws plus mountains of pillows when they decorate a home!  In the fall, add even more appeal and warmth by choosing items with interesting textures that invite touch:  a big fluffy blanket draped over the couch, roughly textured pillows in an armchair, etc.
Fill your home with the scents of autumn.  You probably already know that the smell of your home is a strong influence on buyer interest or distaste.  Start with a super-clean house but also use the warm and comforting smells of autumn to hook in those buyers!  The aroma of freshly baked spicy cookies or apple pie can't be beat.  If you can't arrange that before a showing, here is a good alternative.  Boil water with cinnamon, cloves and orange peel for about half an hour sometime during the day of a showing.

Want more tips for selling your home?  I'm happy to help.  Please call or text me at 780-910-9669, email me at barry@barryt.ca, or contact me here.