Tuesday, November 10th, 2015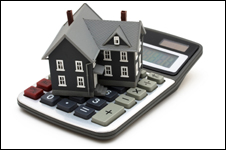 If you're planning on selling your Spruce Grove, Stony Plain, Parkland County or Edmonton area home, you want to sell it fast and for the best price. You've probably gotten lots of advice about all the things you must do. (I've written plenty of blog articles myself on the topic. This is the most recent one, and it includes links to the other articles:  4 Tips to Sell Your Home in Any Market)
But what are some so-called upgrades or updates that won't pay you back and might even hurt you when it comes time to sell?
Some of these are items you may have built into your home for your own pleasure and convenience. Use them and enjoy them, but be aware that other people might not be so thrilled with them, and may be reluctant to pay for them.  Others are things you may be considering doing because you've heard they'll add value. It's true that most buyers these days are looking for a home that requires no improvements before they can move in, and sellers are more likely to get top dollar for their home if everything is up to date. But – how much more should you invest in your home to make it sales-worthy?
1.  Special rooms
The average house buyer is looking for at least 3 bedrooms, AND the average buyer tends not to have a lot of imagination when it comes to use of space! Using a bedroom as a home office won't put off a buyer, but converting a garage to a family room might kill your sale. In addition, most buyers don't want dedicated spaces like yoga studios, hair salons, sound-proofed recording studios, even tiered theatre rooms which are popular at the moment, and certainly aren't willing to pay extra for them. In general, it's wise to avoid making permanent structural changes that alter the intended use of a space or limit its future use.
2.  Trendy or personal-taste decorating
If your daughter's bedroom is fluorescent pink, and the dining room has splashy floral wallpaper, you might want to dial things back to neutral before listing your home. Paint – in a neutral color – is the one upgrade which will benefit you and pay you back, especially if you do it yourself and do it well.
3.  Appliances
A lot of buyers these days want stainless steel, but installing brand new top end appliances won't get you a higher selling price.
4.  Flooring
Should you replace the wall-to-wall carpet in your home, especially if it is an out-of-date color and starting to show signs of wear? Most buyers these days are looking for solid flooring, such as hardwood, laminate, ceramic tile and the like, but this type of flooring isn't cheap, and you are unlikely to get your money back when you sell. My advice would be to go for a good professional carpet cleaning and hope for the best!
5.  Built-ins
Extra storage is always a boon to homeowners, but what if you've built in extra cabinets, cupboards and shelving in every room in the house? Lots of buyers will appreciate this but not to the point of compensating you for what you probably spent.
6.  Sunroom addition
A nice idea, especially in our climate, but hugely expensive to add on, and many buyers would not want to take on the extra heating and cooling costs.
7.  Swimming pools and hot tubs
These cost a lot to install and require significant maintenance. You won't get your money back on these, and you may even find some buyers are turned off by them. Definitely do not put more money into these to spruce them up just before you sell (although remember that items in your home should be in good working order).
8.  Roof
Surprisingly, a brand new roof won't add value to your home, although it might make the home easier to sell. Replace your roof if you need to but don't expect to recover your cost.
9.  Backup generator, and other system improvements
Practical, useful, potentially life-saving in our area, especially if your home is on an acreage… Who wouldn't want a backup generator?! Most buyers don't want to pay for this extra but instead would probably consider it a nice bonus. Most people also, unfortunately, will not pay extra for a new furnace, plumbing updates, air conditioning, new hot water heater and the like. These are part of the invisible systems that buyers have every right to expect will be in proper working order. Think of these as regular maintenance instead of an investment in your home. Improvements of this type may make for a faster sale and possibly less haggling on the price, but won't increase the price from what similar houses are selling for.
10.  Anything that is over the top for the level of home and neighbourhood
We all want our homes to be comfortable and beautiful, but if you put a gourmet kitchen or luxury ensuite into your modest home, or splurge on fancy landscaping (fire pit, gazebo, fountain, fish pond, basketball court…) so that these items resemble a spread in House Beautiful, chances are good you'll recover only a fraction of your costs when it's time to sell. Avoid over-improving your home. I recently listed a home whose owner had installed a Bose sound system throughout his home, an expenditure of $100,000! He loved it while he lived in the home, but we knew we would be unlikely to find that special buyer willing to pay the price. If you can't take expensive equipment with you, be prepared to swallow the loss.
Value in a home depends on many factors.  Some of these include:
the local market (the number of homes currently for sale in an area, prices of homes recently sold, how fast they sold, etc.);
the age, size and style of the home;
the quality of construction;
the home's condition, including regular maintenance and updating;
location, including amenities and accessibility, type and size of lot, nearby traffic patterns and green space, crime levels, etc.
Taking on a major renovation just before you sell in hopes that you'll score big is pretty much always a bad idea (assuming that your home is in reasonable condition. If it isn't, that's a whole other discussion!). My best advice? Fix all the little things that need to be repaired, do a superior cleaning job, and paint anything that's looking shop-worn.  The most important thing to remember is that a home is only worth as much as someone is willing to pay for it, and it's probably not worth it to put more money into it just before you sell.
Need help in deciding how to best present your home in the market? I'm happy to provide that help. Call or text me at 780-910-9669, email me at barry@barryt.ca, or contact me here.