Thursday, October 28th, 2010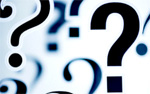 My clients in Spruce Grove, Stony Plain, Parkland County and the Edmonton area have lots of questions, and I'm happy to answer them!  This article is Part 1 of a series that addresses the most common questions I get from home buyers.
How do REALTORS® get paid?
REALTORS® work on commission, a percentage of the selling price of a property.  This commission is specified in the Listing Contract signed by the seller and the REALTOR® who lists the property.  When a property is sold, the REALTOR® who listed the property for the seller shares the commission with the REALTOR® who sells the property to the buyer.  The buyer is usually not required to pay a commission directly (unless the buyer is under contract; ask your REALTOR® if you are not sure).
When should I start actually looking at homes with a REALTOR®?
As soon as you are pre-approved by your bank or a mortgage broker, you can begin looking at homes.  I would not recommend looking at homes prior to getting pre-approved because you may find something you fall in love with and then find out you do not qualify to purchase it! 
Do I have to call the REALTOR® who has the house listed to view the house?
No.  In Alberta, any REALTOR® can show you any house that is listed on MLS®.  If you have chosen to work with a REALTOR®, your REALTOR® would prefer to show you the property rather than you calling the REALTOR® who listed the home.  Remember, REALTORS® are paid based on a commission so if you are working with multiple REALTORS®, the only REALTOR® who may get paid is the one who writes the offer with you.  If you are looking for a REALTOR®'s full attention, you need to show you can be loyal. 
How do I choose a REALTOR® to work with?
Choosing a REALTOR® can be a difficult task.  REALTORs®, like people in any profession, are not all created equal!  Here are a few tips for picking a REALTOR®:
Think about what you are looking for in a REALTOR®. Personality is a large part of this profession so think about what type of personality you are compatible with.
Ask friends or family if they can recommend a REALTOR® to you. If not, start searching on the Internet or in the newspaper.
Look through websites and see if there are testimonials posted. Do the testimonials give you an indication of the type of personality the REALTOR® has, and is this a fit for you?
Interview more than one REALTOR® to get a feel for what different people have to offer.
Find out if the REALTOR® is part-time or full-time and how often you will be able to get in touch with him or her.
Find out what types of technology the REALTOR® uses: Internet, email, text messaging, social media, etc.
Send an email to the REALTOR® and see how long it takes for that person to respond. This could be an indication of how attentive the REALTOR® will be to you.
Ask how many clients the REALTOR® works with at one time. More can be less in this business. Do you feel the REALTOR® will have enough time for you?
You want a REALTOR® who is client focused. That is, YOU need to be more important than the commission the REALTOR® will earn. The REALTOR® will earn his or her commission after all your needs have been met.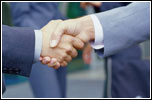 If you don't see your question here, it might be answered in the Buyers Guide section of my website.  Or, feel free to contact me any time by email at barry@barryt.ca or by phone 780-910-9669.