Monday, June 9th, 2014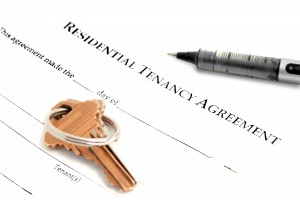 If you're about to become a landlord in Spruce Grove, Stony Plain, Parkland County and the Edmonton region, it's important to get your ducks in a row. Under the law, landlords and tenants both have certain rights that must be respected and certain responsibilities that need to be fulfilled. Not knowing or understanding the laws that affect you as a landlord can bring legal problems down the road. It doesn't matter if you own Spruce Grove real estate, Stony Plain real estate, or Edmonton acreages—knowing your rights and responsibilities as a landlord is vital. Here's what you need to know about the laws that influence landlord-tenant relationships.
Landlords' Obligations Toward Tenants: Privacy, Prompt Repairs, and Eviction Notices
If you are the landlord of a rental unit in the province of Alberta, you have certain obligations toward your tenants that you must fulfill. Though you own the rental unit, you must give your tenants their privacy. You may enter your rental unit uninvited if you give your tenants 24 hours notice, and if you have a valid reason for being in the rental unit. Valid reasons include inspection, repairs, and showing the unit to potential new tenants if your current tenants are moving out. You may enter the unit between 8 AM and 8 PM, but not on holidays or on a day the tenant considers a religious day of worship.
You must also keep the rental unit in good condition. As a landlord, it is your responsibility to repair anything that breaks as a result of normal use or wear and tear. You are also responsible for any plumbing and heating repairs that are needed during a tenancy. You must make sure that your rental unit's heater can keep the unit at a minimum of 22 degrees Celsius at all times.
If you decide to evict your tenant, you must give your tenant early notice. Notices of eviction or rent increases must be given to tenants in writing. When you serve an eviction notice, you must serve it either in person, by certified or registered mail, or (if the tenant is avoiding you) by posting the notice somewhere the tenant is highly likely to see it.
Landlords' Rights in Tenancy Agreements: Timely Rent Payments, Respectful Tenants, and the Right of Eviction
As a landlord, you have several rights in dealing with tenants. You have the right to receive rent payments on time. You also have the right to rent your suite to tenants who act respectfully toward you, who do not cause damage, and who do not create noise issues. If your tenants fall behind on the rent, you can evict them with a 14-day notice; there is no required grace period for late rent. You can also use a 14-day notice to evict tenants who are causing noise problems. If your tenant has caused significant damage to the rental unit or has attacked you, you may evict them with a 24-hour notice. You are allowed to evict tenants during the winter months.
Consequences for Failing to Meet Expectations
If you fail to meet your expectations under the law, your tenant may take you to provincial court or open a case with the Residential Tenancy Dispute Resolution Service. The RTDRS is a faster and less expensive option than filing a lawsuit, and it can award amounts up to $25,000. As the RTDRS is a provincial government branch, any decision that is made in dispute resolution is legally binding. Your tenant may complain to the Alberta Ministry of Health or a government health inspector if you do not take care of bug problems, heat outages, and other health threats once you become aware of them. Your tenant can also complain to Alberta Health Services if they find you are using (or have used) the rental unit for illegal drug production.
If you're looking to rent Parkland County real estate or a property in Spruce Grove, Stony Plain, or Edmonton, it's important that you know your rights and responsibilities as a landlord. Being informed is the best way to make sure that you follow the law and avoid the problems that come with violation of tenancy rights.
For more expert advice or to list your property, call or text me at 780-910-9669, email me at barry@barryt.ca, or contact me here.