Friday, November 30th, 2012
As a home buyer, seller or owner in Spruce Grove, Stony Plain, Parkland County or the Edmonton region, you may not have thought to use Pinterest as a source of information.  I have recently begun building and adding to Pinterest boards, and I'd love to share this resource with my clients.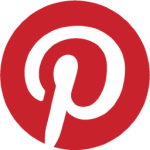 First of all, what is Pinterest?  Pinterest is a relatively new image-based social medium that allows you to organize pictures (still photos, graphics, videos, etc.), or articles containing at least one good-sized image, into topic groupings called boards.  Imagine any topic in the world that you know something about, or that you would like to learn about, and you can create or find a board for it.  To add an image or article to a particular board, all you have to do is "pin it" using the tools built into the program.  Images can be ones you've created yourself, or they can be attached to websites you find on the internet.  You can repin items other people have pinned to their boards, as well as follow other users, and of course other people can repin your images and follow you! 
My boards so far are the following:
Home Buying
Home Selling
Barry Twynam's Spruce Grove and Area Real Estate Listings
Curb Appeal
Home Makeovers
No Ordinary House
Beautiful Kitchens
Laundry Rooms, Mudrooms, Storage Spaces
Great Little Spaces
Man Caves
Moving
Pets and Your Home
Outdoor Living
Landscaping
Home Security
DIY and Home How To

Painting Tips
Helpful Home Hints
A Clean Home
Who Says It's Not Easy Being Green?!
Spruce Grove Stony Plain Parkland County Attractions
Saltwater Aquariums
Photo Geek
You can see my boards here:  http://pinterest.com/barrytwynam/ 
I would be pleased to have you visit my Pinterest boards, use the information, repin my pins, follow me, etc.!  I would especially appreciate any suggestions you might have about items I should add to my existing boards, or new boards you think I should create.  And maybe you'll be inspired to create your own Pinterest boards.  Let me know and maybe I'll follow you! 
I always enjoy receiving your comments or questions!  Call or text me at 780-910-9669, email me at barry@barryt.ca, or contact me here.