Thursday, May 7th, 2015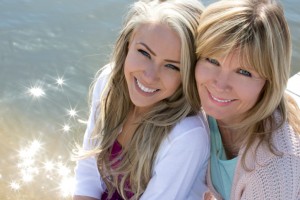 So you're living on one of the many Edmonton acreages or in Spruce Grove, Stony Plain, Parkland County or the Edmonton region and need some great ideas for Mother's Day activities this year?  Whether you want to take mom out for a fancy brunch or celebrate her by doing something totally unique, below are some great ideas to suit every taste.
Get Fancy at the Empire Ballroom Sunday Brunch
If your mom is the type who likes to be treated to elegance and class on her special day, take her and the family out to the Sunday brunch at the Empire Ballroom in the Fairmont Hotel in downtown Edmonton. This beautiful hotel has an amazing view of the River Valley (perfect if the whole family is together and you want a good photo op) and is known for the absolutely delicious food it serves up. Your mom will feel royally treated, and nothing speaks elegance in Edmonton like the Hotel MacDonald.
Try Another Great Brunch Spot at The Moose Factory
Another Edmonton classic that is great for Mother's Day and slightly less formal is Tom Goodchild's Moose Factory on Calgary Trail. Many Edmonton families enjoy their special Mother's Day brunch that features a chocolate fountain! If your mom is a chocolate lover, the chocolate fountain is sure to be a big win for her.
Many other Edmonton and area restaurants also sponsor a special Mother's Day brunch. Check out these spots featured at Open Table.
Locally, try places such as the Homesteaders' Kitchen at the Multicultural Heritage Centre in Stony Plain or the Grill restaurant at The Links Golf Course in Spruce Grove – but reservations are a must!
Get Unique at the Rutherford House
For a more unique take on a Mother's Day activity, head to the Rutherford House to participate in their Social Sundays. The Rutherford House has been preserved through the centuries, belonging originally to the first premier of Alberta, Alexander Rutherford. Every Sunday they open the house to the public and host activities such as old-fashioned crafts and give demos on old -fashioned traditions. On Mother's Day they will have a special Mother's Day craft. This is really an event the whole family can be a part of.
Learn About Moms Across the Animal Kingdom
For a more educational Mother's Day that gets the whole family involved and engaged, the Edmonton Valley Zoo is hosting a special event. They have something for everyone at this event, which runs from noon-4 PM. For moms they're providing mini massages and manicures, and for kids they have a number of crafts (to make and give to mom of course) as well as face painting, live music, and magic shows. This is a great event if you have little ones who need to be engaged throughout the day.
Get Active This Mother's Day
The Edmonton Sport Chek Mother's Day Run is an annual 5k and 10k run that happens each year on Mother's Day. The event is one of Edmonton's largest running events of the year and helps raise money for local Children's Hospitals. This year on Sunday, May 10, head to Hawrelak Park. Cost is $35 ages 11 and up, $25 ages 5-10.
Timetable:
• Warm Up – 8:45 AM
• 2.5 km Ride – 8:55 AM
• 10 km Run – 9:00 AM
• 5 km Run & Walk – 9:30 AM
• Little Legs Race – 10:45 AM
• Awards – 11:00 AM
Register here.
Edmonton is a wonderful place during special days like Mother's Day because the city really comes alive with celebration. There are so many ways to get out and celebrate mom. From the fancy to the unusual, the city has something happening for every taste.
If you want more information on any of these ideas, or if you need any information on Spruce Grove real estate, Stony Plain real estate, Parkland County real estate, Edmonton real estate, or Parkland County acreages, feel free to call or text me at 780-910-9669, email me at barry@barryt.ca, or contact me here.