Monday, March 4th, 2013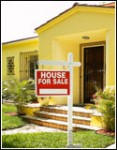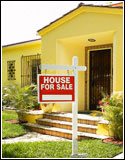 How do we go about changing the "For Sale" sign on your home in Spruce Grove, Stony Plain, Parkland County or the Edmonton area into "Sold"? 
Once you've signed the Listing Contract and your house is officially "on the market", lots of things take place in my office to make sure that as many realtors and potential buyers as possible are aware of it. 
First of all, I post your listing (detailed description of your property, pictures and measurements I took during my visit, other particulars such as asking price, annual property taxes, neighborhood features and so on) to the Multiple Listing Service, or MLS®.  This powerful online service immediately makes your property's information available to the thousands of realtors working in the Edmonton region.  They, in turn, can make this information available to their clients who might be looking for a property like yours.  Clients who create a customized search profile listing their desired property features can opt to receive automated "highlight sheets" showing properties available for sale that match what they are looking for.  Potential buyers can also search MLS listings directly by using their realtor's website or by going to MLS.ca or Realtor.ca.
Back at the Realty Executives Leading office, a full-color printed "window ad" showing a picture of your home and a verbal description is posted in the front window of our building so that passers-by and visitors to the office can see the properties listed for sale by the realtors from our office.  Using a graphic designer, I may also create a glossy color highlight sheet featuring several photos of your home's best features for potential buyers to pick up when they are viewing your home with a realtor. 
I advertise most of my listings every week in the local newspapers, the Grove Examiner in Spruce Grove and the Stony Plain Reporter in Stony Plain.  I also place ads in the Real Estate Weekly (circulation 60,000) published by the Realtors Association of Edmonton.  Printed copies of the Real Estate Weekly are inserted in home-delivered newspapers and sent out to newsstands selling the Edmonton Sun, as well as high traffic food stores, banks and real estate offices all around the Edmonton area.   Websites for all three of these publications mean an even greater possible audience for this advertising. 
I make extensive use of technology in marketing your property, featuring my listings on my website, my Facebook Business Page, my Activerain blog, and my Pinterest board of listings.  I also post ads on Kijiji and create special in-house virtual tours, using software called VisualTour, that are attached to my MLS listings.  
Special mention needs to be made of my website, www.barryt.ca.  Buyers searching for "Spruce Grove real estate", "Stony Plain real estate" or "Parkland County real estate" will find my website consistently showing up in the top organic search results on Google.  The potential exists for your home to be viewed online by thousands of visitors every day. 
While we still put a For Sale sign on your front lawn and maybe stage an open house, you can see that today's real estate marketing goes well beyond traditional sales methods! 
Looking to sell your home?  I can help!  Call me today at 780-910-9669, email me at barry@barryt.ca, or contact me here.