Apartment Dwellers, You Need Insurance!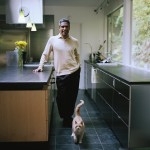 We hear about it all the time but this time the devastation hit a little close to home, affecting the daughter of one of my clients in the Spruce Grove, Stony Plain, Parkland County and Edmonton region.  On Thursday, May 9, 2013, 36 units of the Sonora Apartments in Stony Plain were destroyed by fire, leaving 50 people homeless and wondering how they'll survive with all their possessions gone.  $4 million in damage is the estimate, and the probable cause of the fire is "improper disposal of smoking materials." 
It's hard to imagine the horror and hopelessness experienced by the victims of this tragedy.  What makes it worse is that most of the people living in the apartment complex did not have insurance which could have minimized a great deal of their suffering. 
If you are a renter, please give yourself the gift of property insurance known as Renters or Tenant Insurance.  The cost is small and the benefit is huge. 
What does Tenant's Insurance cover?
An excellent pamphlet from the Insurance Bureau of Canada entitled "What is Tenant's Insurance?" explains that Tenant's Insurance covers 3 main areas:
Replacement of personal belongings of all kinds, if stolen, damaged or destroyed by fire, water and the like.

Costs for temporary accommodation, meals, transportation, moving costs, etc. while your home is being repaired.

Liability coverage in the event that you cause damage to the property or to people visiting the building.
(Keep in mind that each policy will have its own rules, exceptions and limits as to what is covered and what compensation for damage there may be.) 
How much does Tenant's Insurance cost?
When you hear how little Tenant's Insurance costs, you'll probably be shaking your head as I did, wondering how people could possibly think that not having this type of insurance makes sense.  Or maybe, as Dayle of The Co-operators Insurance Company in Spruce Grove suggests, they just don't know it exists.  She says that for roughly $15,000 worth of coverage (and that includes some provision for living expenses and standard liability coverage) the cost is only $200 per year!  Surely one's peace of mind is worth that much, and if you ever need to make a claim, there's no question that getting your life back to normal quickly has to be worth putting that amount in your budget, right along with food, clothing and rent. 
For more information about property insurance, see my blog article "Property Insurance: Are You Covered?"   
I welcome your comments or questions.  Call or text me at 780-910-9669, email me barry@barryt.ca, or contact me here. 
Tags: emergency preparedness, home security, property insurance, renters, tenant's insurance