Helping at Christmas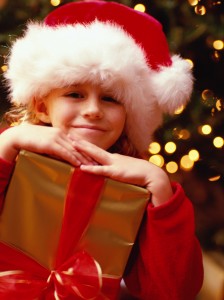 The holiday season always seems to bring out the spirit of giving in people in the Spruce Grove, Stony Plain, Parkland County and Edmonton region.  While most of us exchange gifts with family and friends, many of us actively look for ways to help others.  My assistant told me about her brother and his family living in Vancouver who load up their vehicle every Christmas Day with sandwiches, cookies, oranges and warm beverages to distribute to the homeless on Hastings Street in downtown Vancouver.  I started wondering what opportunities for helping beyond tossing bills into a Salvation Army kettle there might be in our area.
_____
Local churches
If you belong to a church, you already know the programs and opportunities offered by your church.  If you are looking to join a local church, check out the comprehensive list in my Community Connections Business Directory.  Click on "Jump to Category" and then "Churches: Parkland County", "Churches: Spruce Grove", "Churches: Stony Plain".  This information is also available in the Green Book Community Resource Directory.
_____
www.parklandfoodbank.org, 105 Madison Crescent, Spruce Grove AB T7X 3A3
780-962-4565
The Food Bank's Stuff a Bus campaign ended on November 30, but donations of non-perishable food items and cash are welcomed with gratitude and enthusiasm all year round.  Volunteers will be put to work too!
_____
Tender Hearts Foundation
See article in The Grove Examiner entitled "Santa's local workshop in Parkland County"
Shoeboxes containing small gifts and treats are assembled and given to the elderly residents of nursing homes in the Parkland region.  Contact Joann Babineau to donate or volunteer:
#2, 52224, RR 275, Stony Plain AB T7Z 1Z3
Phone 780-968-0065
Email joreid@tbwifi.ca
_____
Kinette Club of Spruce Grove Christmas Hampers
Working with local schools, businesses and other service clubs, the Kinettes assemble and distribute 100s of hampers containing food, food certificates and gifts to needy families in Spruce Grove.
PO Box 3664, Spruce Grove AB T7X 2A9
780-962-2088
_____
Kinsmen Club of Stony Plain Christmas Hampers
PO Box 2231, Stony Plain AB T7Z 1X7
780-915-6934
_____
PO Box 2732, Stony Plain AB T7Z 1Y2
780-963-3595
_____
"Providing a Festive Meal to Edmonton Families in Need".  Donations are used to provide food hampers and food certificates.  The Christmas Bureau also coordinates with 630 CHED Santas Anonymous and the Edmonton Sun Adopt-a-Teen program.
Mailing address:  Christmas Bureau of Edmonton, PO BOX 16000, Edmonton AB T5J 4B4
Street address:  2nd Floor, 4230-118 Ave NW, Edmonton AB T5W 1A4 (2nd floor of Servus Credit Union Building)
Phone:  780-454-6074
Email:  mail@christmasbureau.ca
_____
Since 1955 providing toys for needy children in Edmonton.  Donations and volunteers welcome all year round, and toys right up until Christmas.  Toy deliveries for 2013 are taking place on December 14 and 15; drivers are always needed.
Santa's Depot 12345-121 St, Edmonton
Mailing address and year-round donations:  5204-84 St NW, Edmonton AB T6E 5N8
Email:  santa@santasanonymous.ca
780-428-TOYS (8697)
_____
Providing gifts for teens aged 13-17 from low income families in the Edmonton area.
2nd  Floor, 4230-118 Ave, Edmonton AB T5W 1A4
_____
Women's Shelters:
Women's shelters are always in need of clothing, bedding, toiletries and children's articles including toys, but the need is especially acute at Christmas.  Contact them to find out how you can help.
—Edmonton Women's Shelter (WIN House)
PO Box 20088, Edmonton AB T5W 5E6
780-471-6709
780-429-2002
_____
(formerly Youth Emergency Shelter Society)
9310-82 Ave, Edmonton AB T6C 0Z6
780-468-7070
_____
Christmas Giving Opportunities.  http://www.theseed.ca/Christmas-Giving-Opportunities-Edmonton.html  Click on this link for a list of specific items (such as a travel mug filled with a coffee gift certificate, thermal socks, hand wipes, bus tickets, pocket hand warmers and a note of encouragement) that this organization gives to the needy at Christmas.
Mailing address:  PO Box 1842, Main Post Office, Edmonton AB T5J 2P2
Street address:  10568-114 St, Edmonton AB
780-426-5600
_____
So many formal organizations exist for helping others all year round, and many are specialized by type or age of person.  If this style of giving doesn't appeal, why not look even closer to home?  Maybe there is an elderly or disabled person, or a young mother alone with her kids living on your street who could use your help in many ways, such as shoveling the driveway or getting groceries or providing a ride to an appointment.  And the best part is that when you help others in this way, you help yourself too!
I always welcome your comments and questions.  Call or text me at 780-910-9669, email me at barry@barryt.ca, or contact me here.
Tags: Charitable donations, Charities, Christmas, Holidays and celebrations, volunteer opportunities