Short Month, Lots Happening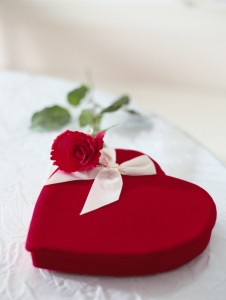 February in the Spruce Grove, Stony Plain, Parkland County and Edmonton region can be a dreary month.  Everybody's tired of winter's cold, snow and dark, while Christmas and New Year's celebrations are just a distant memory.  But this short month actually provides lots of opportunities to add a festive touch to day-to-day life.
Chinese New Year
While not a February holiday in 2014 (the Year of the Horse officially begins on January 31, 2014), the lunar new year does often belong on a list of this type.  The Wikipedia article tells us that the lunar new year can occur as early as January 22 or as late as the 19th of February (get ready for the Year of the Goat starting Feb 19, 2015!).  Should you celebrate it this year with dragon costumes, dancing, food, fireworks, money in red paper envelopes, paper lanterns and more?  Did I mention food?  Why not?!
SuperBowl , February 2, 2014
In the US, the first Sunday in February every year is the championship game of the National Football League and is known as much for its great TV commercials (which, sadly, we Canadians often don't get to see!) as for the game itself.
Groundhog Day, February 2
We all know the story that if the sun shines on Feb 2 and the groundhog sees his shadow, scaring him back into his burrow, oops, 6 more weeks of winter.  Big deal in Alberta where we're happy if only another 6 weeks of winter is all we see!  Canada actually has three famous groundhogs making their predictions:  Balzac Billy in southern Alberta, Wiarton Willy in Ontario and Shubenacadie Sam in Nova Scotia.  Wiarton Willy, whose festival began in 1956, even has his own statue and is the star of a big winter festival.  Of course, we all know rodents can't predict the weather, but it's fun to be reminded that winter will eventually end, and the day gives us a good excuse to watch Bill Murray's Groundhog Day movie!
February 2 is also the date of a Christian holiday celebrated by many devout Catholics around the world:  Candlemas.   Check out the article in Time and Date.com.
Winter Olympics, February 7-23, 2014, Sochi, Russia
Even non-sports fans find themselves caught up in the hoopla, pageantry and emotion of triumph and defeat at the Olympic Games.  Lots of televisions in Canadian homes will be tuned in to the Games this month.  Whether you just like to watch the opening and closing ceremonies, cheer on your favorite athlete or team, or follow all the events avidly, the Olympics offer another great chance to show our national pride.
Valentine's Day, February 14
Cupid with his bow and arrow, red cinnamon heart candies, chocolate in heart-shaped boxes, gifts of flowers or jewelry, Valentine's Day cards exchanged by school kids, mushy romantic ones for the grown-ups…  Love the holiday and get involved, or throw an Anti-Valentine's Day party!
National Flag of Canada Day, February 15
We Canadians are proud to wear and fly the red maple leaf, but I think most of us are a little hazy when it comes to some of the finer points of our nation's history.  I wonder how many people these days remember just how young our flag is.  Here is some trivia for you:  Canada's flag was designed by George F. G. Stanley, who was inspired by the flag of the Royal Military College of Canada.  The design was selected by a multi-party parliamentary committee on October 29, 1964 and approved by the House of Commons on December 15, 1964.  Queen Elizabeth II proclaimed the new flag on January 28, 1965 and it was inaugurated on February 15, 1965, replacing the country's Red Ensign flag.  In 1996 1,000,000 flags were distributed to Canadians in the One in a Million National Flag Challenge for 1997.  Next year, in 2015, our flag will be 50 years old.  How should we celebrate?
Family Day in Alberta, February 17, 2014
Premier Don Getty back in 1990 was responsible for this holiday, making Alberta the first Canadian province to declare a day off work in February, recognizing time for family and the importance of family values.  Nowadays, many communities in Alberta stage special events on Family Day.  What are your plans for this special day?
Do you know why February has just 28 days, instead of 30 or 31?
Blame the Romans who created the calendar.  There are many explanations and theories about this, but it really comes down to February being a month that nobody liked much!
Is February a good month to buy or sell a house?  You bet!  Call or text me at 780-910-9669, email me at barry@barryt.ca, or contact me here.