New to Edmonton? How to Settle Your Kids Into a Brand New Neighbourhood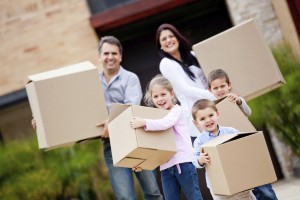 Moving is tough on kids, whether you are moving across town or across country. It usually means that kids have to leave their old friends, change schools, and, sometimes, adjust to a different climate. Fortunately, children are incredibly adaptable and with a little preparation, the transition can be smooth and painless. If you are moving to the Spruce Grove, Stony Plain, Parkland County and the Edmonton region, there are many community resources available to help make you and your children feel right at home.
Prepare Your Children for the Move and Familiarize Them With the New Neighbourhood
Before you move, you should make a number of trips to the area around your new neighbourhood. Visit the local parks, drive around the streets, and drop into the area community centers. If possible, enrol your child in sports or lessons in your new community before you move. That way, they will have established friendships before enrolling in a new school. With weekly events and an eye toward families, the TransAlta Tri Leisure Centre in Spruce Grove is a great place to check out if your move is taking you to the Parkland County real estate area. A vital community centre such as this is invaluable, especially if your new home is located within Parkland County acreages or Edmonton acreages. Although the land is beautiful and spacious, your neighbours are not very close and an active community centre helps you connect socially with the people in your district. This is very important for both children and adults.
Visit the School Your Children Will Be Attending
No one likes to be dropped off in a new situation, never mind a brand new school. Before you move to your new community, call ahead to the school or schools your children will be attending. Make an appointment for the whole family to visit the school, meet the principal, the new teachers, and perhaps take a tour of the school. Almost all schools encourage new students to come and have a look around. If it helps the students make a good transition, it is as good for the school as it is for you. If you are planning a summer move when the school is closed, ask for a tour and make an appointment to meet the teacher when you register your children for the semester. If you are unsure of which school your child will attend, you can consult with your realtor or check out the Alberta Education website. Here you can look up the schools in your area. For example, for the Spruce Grove Real Estate area and Stony Plain Real Estate area, you would look at schools in  Parkland School Division No. 70 or Evergreen Catholic School Division.
Get Involved in Your New Community
The best way to become involved in the community is to become a part of it. The wider and more far-reaching your social circle is, the better your children will fit in. Throw yourself a housewarming party and invite your neighbours and people from the community. Volunteer to coach a little league team, or run a reading program at the local school. Moving to a new area can be difficult for shy children, but the more involved your family is, the more opportunities you give them to make friends.
The most important thing about settling your kids into a new neighbourhood is not to worry. Children make friends fast and will likely know all the ins and outs of the community before you do. If you prepare them well and keep them involved, they will be happy and well-adjusted, whether they live in a home bought through Parkland County Real Estate, Edmonton Real Estate, or even North Pole Real Estate.
Moving is a stressful event and I am always willing to answer any home-related questions you might have! Call or text me at 780-910-9669, email me at barry@barryt.ca, or contact me here.
Tags: children, community involvement, moving