Nextfest 2014: Your Guide to Edmonton's Next Generation Arts Festival June 5-15, 2014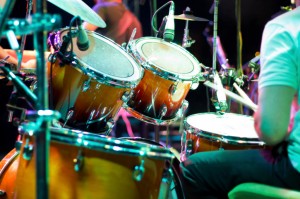 As a resident of Parkland County, Stony Plain, Spruce Grove or the Edmonton area, you surely have an exciting and nature-filled lifestyle full of plenty of opportunities to enjoy your surroundings. With beautiful areas like Parkland County acreages and Edmonton acreages just waiting to be explored, the opportunities are endless, and with NextFest Art Festival just around the corner, this assertion couldn't be more true! Here's your guide to Edmonton's Next Generation 2014 Arts Festival, happening from June 5 to 15 this year.
What Is NextFest?
From June 5 to 15 this year, ramp up for one of the most fun and exciting arts festival you've ever seen. Over 11 days, you can visit the creative works of over 500 artists and over 50 art-related events. With daring and engaging artwork from the realms of visual art, dance, film, music, and theatre, you'll get the chance to meet and interact with emerging local artists while enjoying the entertainment their artwork provides.
Where Is NextFest?
NextFest will take Edmonton by storm during its 11-day run in a variety of different locations and venues. With the confirmed schedule still pending, some of the venues you can expect to visit during NextFest to get a first glance of the visual art, music, dance, and theatre performances include Atomic Zombie Art Gallery, The Roxy Theatre, The Artery, and Garneau Theatre in Edmonton.  Visit the NextFest website for the most current information.
Who Are the NextFest Artists?
If you're wondering what type of talent and emerging artists you can expect to come across at NextFest, you'll be surprised at the range of artists you'll find. From graduates and current students of the University of Alberta to professionals in their specific field of art, you'll find a range of expertise and talent at NextFest. While the majority of the artists are local to Edmonton (born and raised), some of the talent group hails from the West coast and other parts of Canada.
What Are the Events at NextFest?
The art-world events are nearly limitless at NextFest, with opportunities for everyone to enjoy, both the artistically inclined as well as the art enthusiasts. NextFest NiteClubs, a series of events at The Artery, are just a few of the options, offering multi-disciplinary performance parties in the themes of a political revolution, fright night, and risqué cabaret evening. Poetry readings, award ceremonies, and theatre performances are a few more of the exciting opportunities at NextFest this year.
Regardless of which area of Edmonton you live in, from Edmonton acreages to Parkland County acreages and surrounding cities and towns, you shouldn't miss NextFest this year. As a perfect way to kick start your summer and inspire your inner art enthusiast, NextFest brings with it all of the artistically inclined opportunities you've been waiting for.
For more information and specific questions about Spruce Grove real estate, Stony Plain real estate, or Parkland County real estate, feel free to call me! Call or text me at 780-910-9669, email me at barry@barryt.ca, or contact me here.
Tags: Edmonton festivals, Holidays and celebrations, Summer activities and events