Five Key Considerations That Will Help You Choose Which Neighbourhood You Might Want to Live In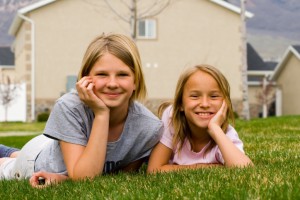 Whether you've been eyeing Edmonton, Parkland, Spruce Grove or Stony Plain real estate, there are a few key considerations to factor in before choosing the home or property that is right for you and your family. Seeking out Parkland County acreages or Edmonton real estate can be done by first considering the factors that are important to you before selecting a neighbourhood as your new home.
Neighbourhood Popularity
Before moving to an unfamiliar area, consider the popularity and population of the neighbourhoods you are most interested in. Whether you prefer a quiet location or if you are looking for a booming town, having an idea in mind is a way to expedite the process when you begin comparing homes and properties.
Property Value and Future Outlook
Consider the average value of the properties in the neighbourhoods you are interested in as well as the future outlook of the area. Researching each neighbourhood individually – whether you are looking for Parkland County real estate or Spruce Grove – is a way to ensure you find a location that is most suitable for your current lifestyle, career and future goals.
Taxes and Living Expenses
Research taxes and living expenses of each of the homes and neighbourhoods you are eyeing. As each location will come with its own set of costs and expenses, it is important to assess which areas are suitable for you and your income range. Don't just think about now; give some thought to both your earning power and future costs. For example, if you're part of a newlywed couple, are you planning on having children later? These are the types of living expenses you need to keep in mind.
Local Amenities, Resources and Shops
Whenever you are looking into real estate for your family, it is imperative to consider the surrounding shops and resources that are available within the neighbourhood itself. If you have children, be sure to research the locations of nearby schools as well as the school ratings and rankings. If you prefer local markets and shops, finding a neighbourhood that meets your needs can be done with a bit of research online to get a feel for the atmosphere of each location you are searching in. Comparing surrounding resources and locations in each neighbourhood can help to eliminate those that are simply not right for your preferred way of living.
Finding the perfect Spruce Grove real estate options or Edmonton acreages can be done with a bit of research and an assessment of your own needs and the needs of your family before selecting a neighbourhood that is the most suitable for you. Conducting a bit of background research on various areas you are most interested in living in is a way for you to ensure you have made the best decision for both you and your entire family or household.
When you are ready to make a move to a new home, give me a call for more information and I'll be happy to help you begin your search!  Call or text me at 780-910-9669, email me at barry@barryt.ca, or contact me here.
Tags: home buying, house hunting