Ready to Hang Up Your Hat? Three Reasons Why the Edmonton Area is Perfect for Retirees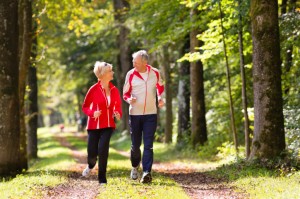 Canadian retirees don't have to head for the United States to find a great place to retire. Hot and sticky Florida or sunbaked Arizona don't have anything on the magic of Edmonton, Alberta. If you're searching for a great retirement haven to call home, you should browse through real estate in the quaint areas of Spruce Grove, Stony Plain, Parkland County, and the Edmonton region. Edmonton and the surrounding area is a great place to retire. Here's what you can expect when you enjoy your golden years in beautiful Edmonton.
Why Retire in Edmonton?
Edmonton is the capital of Alberta, and it was first settled during the booming fur trade in the late 1700s. It's currently a major hub for the technology, mining, and energy industries in Alberta. Its nickname of "Festival City" means there's always something going on that's celebrating the heritage, food, film, and music of the region. If you want a city where there's always something to see or do, then Edmonton is the place. Its lush parks and miles of walking trails are always bustling with bikers, runners, and walkers, making it a great place to stay active. Summer brings hiking, fishing, and lazy afternoons in the backyard, while winter welcomes white Christmases and a thriving skiing industry.
Golf: The Staple of the Retirement Life
Edmonton's beautiful summers mean there are plenty of golfing opportunities in the warmer months. The Glendale Golf and Country Club opened in 1962 and is home to 18 premier holes. Also known as The Player's Course, it hosts many national and professional golf tournaments every year. Teaching programs, fine dining, and a full service pro shop are just a few of the amenities that have made this golf course one of Edmonton's most exclusive country clubs. There are dozens of different golf courses throughout the city, so no matter your skill level, you can find the perfect course to practice your swing.
Recreational Opportunities: Discover Elk Island National Park
Once the summer golf season is over, Edmonton residents flock to Elk Island National Park to soak in the park's beauty in the fall and winter months. Fall brings the sounds of rutting elk echoing through the golden trees and the gruff calls of the wild bison roaming through the waving grass. Moose, deer, coyotes, and even beavers can be spotted throughout the parkland. No matter how often you visit the park, you'll always see something different. Endless photo opportunities arise with every visit as visitors meander through the endless trails. When the snow starts falling, you can suit up and explore the wild land on your snowshoes or by cross-country skiing. Elk Island is a great ski getaway as well, and it's often less crowded than the nearby ski resorts.
Shopping: Everything You'd Possibly Need is At Your Doorstep
Shopping is always in season in Edmonton. The 124 Street shopping area is the city's premier shopping and dining location. Patrons can browse locally owned art galleries before hitting up ethnic restaurants or even fine dining. West Edmonton Mall is North America's largest indoor shopping mall, and is home to a water park, a skating rink, a hotel, and an amusement park!
If you're looking for a place to hang your hat up at the end of the day and need a final place to call home, you need look no further than Edmonton, the Festival City. Whether you enjoy strolling through the malls, skiing in the wilderness or enjoying a fun cultural festival, Edmonton has something to offer you.
Other reasons retiring in Edmonton makes good sense:  excellent health care, affordable real estate, high but affordable standard of living, accessibility to travel opportunities, decent weather most of the year, and many more!
I am always available to help you get acquainted with our lovely city, so please contact me at any time to find your own little piece of Edmonton!  Call or text me at 780-910-9669, email me at barry@barryt.ca, or contact me here.
Tags: Edmonton, Retirement