Brand New Vs. Resale: How to Choose Between New and Used When Buying a Spruce Grove Home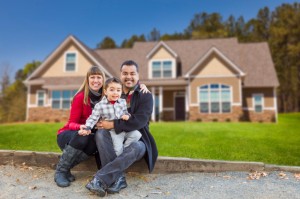 If you're looking to purchase a home in Spruce Grove, Stony Plain, Parkland County and the Edmonton region, you may have come across a common question, which leads to a big decision: Should I purchase a brand new or used home? This is a common question that virtually all homebuyers have, but it leads to two processes that are significantly different. When making this decision for yourself, be sure to consider these key differences in the purchasing process when it comes to buying brand new versus used real estate.
The Presale Process: Buying New Before Completion
One of the key differences when it comes to looking at brand new properties across Edmonton's sought-after neighbourhoods, such as Parkland County acreages and Edmonton acreages, boils down to one thing: options.
Many times when searching for a brand new home you will find that you have many options to purchase a home in a development or subdivision that is not yet complete. This is referred to as purchasing a "presale" because you are buying the home before it is actually complete. Benefits to this purchasing decision are that the buyer often has more control over the finishes and customization of the home's interior and gets to be the first owner of the home, while some drawbacks revolve around the legalities of the contract with the developer, as well as how much work you as the new owner will have to do (e.g., finishing a basement or adding landscape features, such as a deck, driveway, fence, trees, etc.). Often the completion date of unfinished developments is delayed significantly due to a number of factors, and market conditions can shift drastically during this time.
Brand New Versus Used: Consider the Taxes
Another key factor to keep in mind when looking for brand new Spruce Grove real estate is that taxes are applicable. Sometimes the sales price quoted to you from the builder or developer will include the GST, but just be sure to confirm this with them, and get the bottom line. Also be sure to consider your applicable tax rebate; most homebuyers purchasing a brand new home qualify for a rebate of 36% of the GST for a purchase price of up to $350,000, with a sliding scale between $350,000 and $450,000. An advantage of used homes is that there is no GST.
Maintenance on New Versus Used
When comparing your Stony Plain real estate with your Parkland County real estate, and considering new versus used homes, you should also consider the upkeep and maintenance of each. Under Alberta's New Home Buyer Protection Act, all new construction comes with a warranty that covers the labour and materials of the home for one year, the plumbing and electrical for two years, and the building envelope for five years. Warranty won't be one of the benefits of buying a used home, but a comprehensive understanding of the home's general upkeep over a longer range of time might be one benefit unseen in buying brand new.
Keeping in mind the various benefits and drawbacks of each of the options, you should be able to make an educated decision on what route fits you best. Once you've made your choice between new and used, you'll simply have to choose your area, and get shopping!
I am always happy to answer your Edmonton real estate purchasing questions, and can certainly help you clarify the new versus used buying process. Call or text me at 780-910-9669, email me at barry@barryt.ca, or contact me here.
Tags: home buying