No Permits or RPR? How to Sell Your Spruce Grove Home When Something's Missing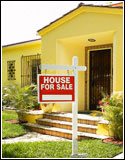 Selling your home in Spruce Grove, Stony Plain, Parkland County, the Edmonton area or elsewhere is stressful enough, but what happens if you're missing some critical documentation about the property?
"What documents should I have for my property?"
• If you own your home with or without a mortgage, you'll have a Title Certificate showing this information. Service Alberta is the source for information about land titles in Alberta. Your REALTOR® will order your property title certificate as part of the process to list your property for sale.
• Most municipalities require building and development permits for a wide variety of activities on a piece of property. Please read my post entitled "Just Because You Own Your Spruce Grove House Doesn't Mean You Can Do Whatever You Want!" for information about permits in the City of Spruce Grove.
• Another document you'll need is a Real Property Report, or RPR, which is basically a survey of your property showing the property boundaries and the location of all the structures built upon it. Purchase Contracts in Alberta have a clause requiring a seller to provide a current Real Property Report showing the current state of improvements with evidence of compliance or non-compliance with municipal guidelines. Please read the City of Spruce Grove's webpage on Compliance Requests.  Here you'll find the procedure for applying for a new Real Property Report, followed by seeking compliance from the City.
"I'm planning to sell my home and I know I don't have permits for my basement development, my garden shed or hot tub. Why would this be a problem?"
From a buyer's perspective, missing permits might indicate something defective about the property. This could mean your property takes longer to sell and for a lower price. Even worse is that the City could force homeowners who are missing permits to tear out the development and start over with the proper permits in place. (This rarely happens, unless the situation is a clear public safety issue or an overt violation of city bylaws impacting properties beyond yours.)
If you know you're missing permits, it might be in your best interest to contact the City and apply for new permits before you apply for a new Real Property Report. That way, you're much more likely to receive full compliance from the City. Full compliance means that everything on your property meets current standards – and potential buyers may be more willing to offer the best price.
***HOWEVER… There may be times when applying for missing permits is not a good idea!*** Let's say you own an older home in Spruce Grove. You had your basement professionally developed 25 years ago and you're pretty sure no permits were issued. If you were to apply for permits now, the building inspectors might need to tear into your walls to see that the gas, electrical and plumbing installations were done correctly. If that isn't bad enough, the work must conform to today's building and safety codes, not those of 25 years ago, in order for it to pass inspection.
Applying for a new RPR and then getting a letter from the City indicating some issues of non-conformance to current standards do not necessarily mean a big problem. Most of the time those issues won't require you to take any action unless you decide to upgrade. For example, it may be that your deck is too close to the property line. You will likely be allowed to live with this situation until or unless you (or subsequent owners) decide to rebuild or modify the deck. Any renovations will have to comply with current standards. (A more serious situation occurs when the letter states that deficiencies must be corrected within a certain time frame, meaning expense and inconvenience for you as the owner.) The real problem for sellers is that many buyers see non-conformance as a red flag.
"Okay, this isn't looking good! Am I going to be unable to sell my property?"
Luckily, not having the proper permits or compliance doesn't mean you won't be able to sell your home; it just means greater cooperation may be needed among all parties involved in the sale, and your REALTOR® can help with that!
Consider the situation. Would new permits be an easy fix, or would this mean greater disruption, hassle, time and expense than anyone cares to deal with? It might be best to admit the error to potential buyers and request that they accept an existing RPR with compliance (or non-compliance). In addition, you would offer to fund Title Insurance for the buyers. (Please see my blog article entitled "RPR or Title Insurance?")  Be aware that it may be difficult to get some buyers to agree to this arrangement, and that may mean a longer wait to find buyers for your property. Your REALTOR® can advise you.
Again, get advice from your REALTOR®. The best action may be to follow the procedures as per the City's webpage on Compliance Requests: order and pay for a new RPR. Or, your REALTOR® may suggest other options, especially if you know your property will not conform to the standards. (For example, you could offer to supply an old survey of the property together with Title Insurance).
Received a letter from the City of Spruce Grove indicating some level of non-conformance?
• If the letter says things must be fixed, fix them!
• If the letter simply points out the issues but doesn't require repairs, you might want to correct them anyway, if the problems are easy fixes, because your house is likely to be an easier sell, and at a better price.
• "Non-conforming" items on your property that aren't easy fixes? One solution to the problem of lack of compliance that your REALTOR® might be able to provide is to "write around" an issue. For example, if a garden shed is too close to the edge of the property and it would be more trouble than it's worth to move it (and the City has indicated the non-conformance can stay as is), a clause can be inserted into the Purchase Contract stating that the buyer agrees to accept the shed in its current location. Your REALTOR® may also recommend that you offer to fund Title Insurance for the buyer.
Of course, these solutions require potential buyers to agree to a situation that may be less than ideal or optimal, but at least you won't be stuck unable to sell your property.
Questions about RPRs, compliance, title insurance, or building permits? Call or text me at 780-910-9669, email me at barry@barryt.ca, or contact me here.
Tags: home selling, spruce grove real estate, Tips For Home Sellers