Home Safety Guide for Snowbirds: Monitor Your Home While in the Sun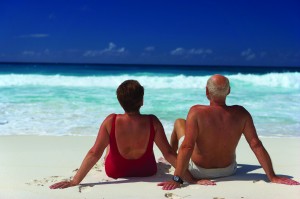 When Snowbirds make their way down south for their annual vacation away from our brutal Canadian winters, the last thing they need to worry about is the safety of their Spruce Grove, Stony Plain, Parkland County or Edmonton area home.
According to Patrice De Luca, vice president of Marketing and Customer Care for Reliance Protectron Security Services, there are several key steps Snowbirds should take to ensure peace of mind when away from home. The following Protectron home safety tips for snowbirds can help you plan important safety measures before your departure:
Suspend your newspaper and mail delivery, or have a neighbour collect them for you.
Make sure your home looks lived in. Try not to draw the window treatments in every window.  Leave it looking somewhat natural.
Have someone routinely shovel the walk, clear your car off if it snows, or park their car in your driveway if you're taking yours.
Don't forget garbage collection day. Ask a neighbour to put a bag of garbage at your curb on garbage day so as not to tip off burglars.
Set your lights on timers, in various rooms. With some timers, the lights go on and off at different times each day, which means a burglar can't pick up on a pattern.
Look into installing motion sensor lights outside to help deter a burglar. Consider installing them in front and back.
Ensure that all your doors and windows are locked and secure. Don't forget about the garage; make sure the door is secure. For additional security, place a bar or stick of wood in the lower track of your sliding doors or windows.
Turn off the water-main and unplug the major appliances as an added precaution.
Inform a neighbor when you're leaving and returning, and ask them to keep an eye out for anything suspicious. Leave them a phone number where you can be reached, and a spare set of your keys in case of an emergency.
Consider investing in a home security system as it's a very effective deterrent. A home protected by a monitored security system with visible decals and signs is less susceptible to a break-in than one without a system. Make sure your security system includes a loud inside alarm, detectors at all exterior doors, and motion sensors in the master bedroom and main living areas. The alarm system is linked to a remote monitoring centre that protects your home 24 hours a day against burglars, fire, carbon monoxide poisoning and floods by supervising the temperature, electrical system and points of entry of your home.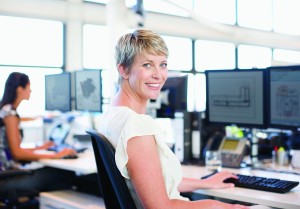 For ultimate control and peace of mind while you're away, De Luca recommends you look into the new fully interactive wireless security systems like Go!Control where you can arm and disarm your alarm, lock or unlock your front door, control lights and your home's thermostat at the touch of your smartphone or tablet. You could even have video monitoring and receive alerts to view the comings and goings of cleaning staff or house sitters. More information on protecting your home while you're away is available online at www.protectron.com.
Another tip when you are leaving home for long periods of time:  Contact your home insurance company and let them know you'll be away.  Many companies require a vacant home to be monitored or visited every couple of days.  Failure to do this might void your insurance coverage.
Comments or questions about anything related to real estate?  I love to hear from you.  Call or text me at 780-910-9669, email me at barry@barryt.ca, or contact me here.
(Most of the content of this article courtesy of www.newscanada.com)
Tags: home safety, home security