Automate Your Spruce Grove Area Home With Your Smartphone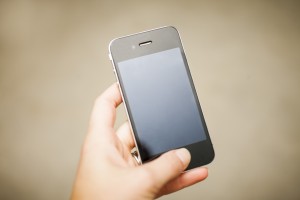 Those of us who live in Spruce Grove, Stony Plain, Parkland County and the Edmonton region have come to rely on the amazing pocket-sized computers that are our smartphones for just about everything from getting us up in the morning, to answering virtually every question we might have through the day, to providing us with entertainment in slack moments (oh, and keeping in touch with friends, family and business associates too!).
But did you know that there are smartphone apps that will allow you to control and monitor just about every system and piece of equipment in your home? Turn your coffeemaker on, turn off the curling iron you left on, adjust the thermostat, turn off the video game your child is playing instead of doing his homework, turn lights on and off, record TV programs for later viewing, feed your pets, lock and unlock doors, monitor your home's entrances, act as a home security system… Wow, the future really is here.
Check out these great articles that give you the details of the apps, what they do and how much they cost.
11 Smart Apps for Your Home
Top Best 11 Gadgets for Home Controlled by Smartphone
Houzz.com: Turn Your Smartphone Into a Home Security System
And some apps to keep your home organized:
10 Apps That Will Help You to Organize in the Smartphone Age
Do you know of other great apps that can simplify daily life? I'd love to hear from you. Call or text me at 780-910-9669, email me at barry@barryt.ca, or contact me here.
Tags: home security, smartphone apps