Friday, December 5th, 2014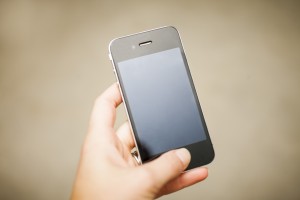 Way back in June 2011 I posted a blog article about smartphone apps for do-it-yourself home owners in Spruce Grove, Stony Plain, Parkland County and the Edmonton region.  Three and a half years are a lifetime in tech terms but surprisingly, most of the apps I described in the article are not only still available but are even better than before.
Everybody who has a smartphone knows there are 1000s of apps out there for every possible topic. Where to find the best ones for DIYers? Start with LifeHacker's article How to Make Your Smartphone the Most Important Tool in Your Toolbox. Then, take a look at these great articles that review the latest and greatest apps.
Home Improvement
Better Homes & Gardens: Don't DIY Without These 9 Apps
Bob Vila: 5 Top Tool Apps for Your iPhone
Popular Mechanics: The 10 Best Apps for DIYers
Tom's Guide: 10 Best Home Improvement and DIY Apps
Top 13 Best Android Apps for DIY Projects and Home Remodel Repair
Home Décor
Chatelaine: Six Must-have Smartphone Apps for Home Decorating and Renos
Huffington Post: 21 iPhone, iPad and Android Apps for Decorating, Home Repair, DIY and Crafts
Remodelista: The 12 Best Apps for Remodelers
Gardening and Landscaping
Best Android Apps for Gardening and Landscaping
Best Landscape Design Apps – iPad, iPhone & Android
The Dirt Farmer: 20 Smartphone Apps for the Plant Lover
NY Times: 20 Smartphone Apps for the Home and Garden
Top 5 Gardening and Landscaping iPhone Apps
Let me know what you think of these apps. Better yet, let me know if you find a great app that isn't on any of these lists and I'll happily share it with everybody else! Call or text me at 780-910-9669, email me at barry@barryt.ca, or contact me here.