Tuesday, February 23rd, 2016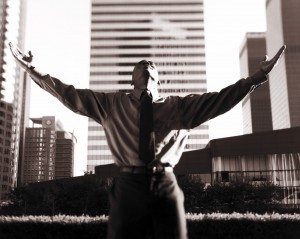 Is your Spruce Grove, Stony Plain, Parkland County or Edmonton area home making you sick? If you find yourself experiencing a variety of symptoms such as itchy, watery eyes, a cough that won't go away, constant sneezing, chronic sore throat, frequent headaches, shortness of breath or asthma, the culprit may be the air in your home.
Indoor air pollution can be caused by a long list of things, including:
Smoke, especially tobacco products used indoors
Other burning items, such as candles, incense, wood-burning fireplace, gas stove
Heating or cooling systems.
Off-gassing from building materials (new carpets, new cabinets made of pressed wood, etc.) and other industrial chemicals, such as radon, formaldehyde, fire-retardants, and the like
Household chemicals of various types (cleaning supplies, paint, air fresheners, etc.)
Personal products such as hair spray, scented soaps, etc.
High humidity
Poor circulation of fresh air
Mould, mildew and dust mites
Winter, when our houses are closed up tight, makes the situation worse. Luckily, there are many things we can do to improve the quality of the air and our health without resorting to camping in the open air in the backyard
1.  No smoking in the house!
2.  Keep your house clean.
Vacuum often.
Choose a vacuum cleaner with strong suction, rotating brushes and a HEPA filter to get rid of all sorts of nasty things. Clean your floors and also walls, carpet edges, draperies or blinds, and upholstered furniture at least once a week. Vacuum mattresses every couple of months.
Damp mop the floors after vacuuming.
Use a microfiber cloth and plain water to pick up dust that the vacuum did not capture. Furniture, baseboards, interior doors and cabinets can also be cleaned of dust using just a damp microfiber cloth.
Put a large floor mat at every door and have people remove their shoes to keep outside dirt and chemicals from coming in.
Consider getting rid of the carpet in your home (a haven for dirt and dust mites). Replace it with natural materials like solid wood, bamboo or cork. Avoid vinyl floor coverings due to their carcinogenic properties.
Launder bed coverings and pillows frequently, especially if you have pets in your home.
Clean often or replace filters in your furnace, humidifiers and portable air conditioners. Also clean bathroom and kitchen vents.
3. Store household chemicals, such as paint, solvents, glues and pesticides, outside the home.
Items such as these emit volatile organic compounds (VOCs) that are harmful to people and the environment. There's a reason containers for these products come with the warning to use only in a well-ventilated area.
4.  Banish artificial fragrances from your home.
Pine, lemon and flowery scents in cleaners, laundry products and plug-in air fresheners may smell pleasant, but those things are loaded with nasty chemicals that can make you sick. Gases emitted by these products contain VOCs and petroleum derivatives that have been determined to be hazardous and toxic. Instead, look for fragrance-free products. Use natural cleaning products, such as baking soda and vinegar. Stop using aerosol sprays such as deodorants, hair sprays, furniture polish, and air fresheners. Use sliced lemons or vanilla extract dabbed on light bulbs or your furnace filter for a lovely natural smell.
5.  Stop household mould.
Mould occurs in areas prone to high moisture such as kitchens and bathrooms. Use exhaust fans and a dehumidifier to keep the humidity down and the air moving. Keep a healthy level of humidity in your home of 30-50%. Repair any plumbing leaks. If you spot mould on surfaces, treat it and remove it while it's small and manageable. This article from The Family Handyman tells you how.
6.  Invest in an air purifier.
High-quality air purifiers remove dust, dust mites, pet dander, pollen, smoke and other allergens, as well as cooking odors. Some may even remove VOCs. Read what Consumer Reports has to say about these machines.
7.  Increase ventilation in your home.
Fling open all the windows? Sure, if the outside air is fresh – or if it's not the middle of an Alberta winter! During Alberta's other seasons, consider using "trickle ventilation", a special window screen with extra filters that allows fresh air in while filtering out pollutants from both outside and inside the home. Use air conditioning in the summer, if you have it in your home, to move the air and remove mold-causing moisture. Run ceiling fans all year-round for more air-moving experience. Make sure that fuel-burning furnaces, fireplaces, heaters, range tops and the like are vented to the outside well away from windows and HVAC (heating, ventilation and air conditioning) intakes.
8.  Improve air quality with house plants.
Best air-filtering plants, according to a study done by NASA and the Associated Landscape Contractors of America:
Bonus:  These plants are among the easiest house plants to grow, even for those without a green thumb!
9.  Test for radon.
This cancer-causing radioactive gas is colorless and odorless. It is produced through the natural decay of uranium found in soil. It gets into homes moving up from the ground through cracks in the home's foundation. Granite countertops might also be a problem. Read Health Canada's article on testing for radon.
Do you have other ideas to improve home air quality? Call or text me at 780-910-9669, email me at barry@barryt.ca, or contact me here.