Thursday, July 3rd, 2014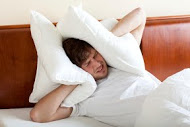 Despite the fact that Spruce Grove, Stony Plain, Parkland County and the Edmonton region as a whole tend to be quiet, situations may still arise where a neighbour is making too much noise. Depending on the circumstances, there are a variety of ways to take action. Here are a few points to consider when you need to raise a noise complaint in Edmonton.
Try Communicating Before Calling the Authorities
There's a chance your neighbours don't realize that they're making too much noise and will reduce the commotion when you open a dialogue with them. A brief, friendly exchange of honest words can do wonders for these types of situations, leading to an understanding that allows both households to enjoy their space. Most of the time, all that needs to happen is a small alteration in noise-making habits, such as reducing the output of a sub-woofer to acceptable levels or agreeing on specific times to allow loud activities. There may be issues with thin floors or walls that make it impossible to prevent the sounds of footsteps and other normal behaviour. Sometimes tenants may have hearing problems, resulting in your neighbour not having the ability to detect abnormal noise levels. If you are uncomfortable with contacting your neighbour face-to-face, leaving a brief, well-intentioned letter is also acceptable.
Ask for Help If the Situation Becomes Difficult
Stony Plain real estate, Parkland County real estate and Spruce Grove real estate are located in safe communities. Nonetheless, there are situations where it's best to contact the authorities instead of putting yourself in a potentially dangerous or uncomfortable situation. The first person to contact is a landlord or a homeowner's association who can act as an intermediary that assures your anonymity. If this doesn't work, you can contact the city of Edmonton by dialing 311 or 780-442-5311 or by faxing 780-442-5311. Pursuing this action should only be taken in the most serious circumstances, when other avenues of fixing the situation have failed.
Know Your Rights Before Launching a Serious Complaint
If the situation with noisy neighbours gets worse, it's a good idea to know the legal details of noise complaints. Different types of Edmonton acreages and Parkland County acreages have specific standards of noise allowance. Residential noise standards are stricter than non-residential noise limits. Between 10p.m. and 7a.m., the amount of noise that a residence or a business can legally generate is typically limited to 50 decibels in residential zones and 75 decibels in commercial areas. During the daytime, the limits are more flexible, allowing for noise up to 85 decibels for brief periods of time. Sometimes, permits are granted to authorize sound in excess of normal limits. When filing a complaint, a landlord or employee of the city may need proof of these levels of noise in order to be able to act. Noise complaints can result in serious consequences, due to legal ramifications written into many leases that result in eviction, fines and bills.
When it comes to noise pollution, it's important to know your rights and stand up for them. Having a quick chat to reach a mutually beneficial agreement can solve most issues quickly and cordially. If the situation becomes difficult, dangerous or uncomfortable, seek help to solve the issue anonymously and dispassionately.
Feel free to contact me if you seek information about noise or other home-related problems. Call or text me at 780-910-9669, email me at barry@barryt.ca, or contact me here and I'll be happy to answer any questions.