Wednesday, April 30th, 2014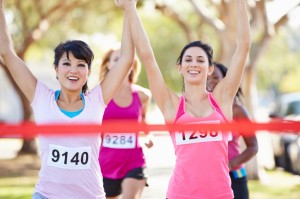 You've been thinking about buying a home in the Spruce Grove, Stony Plain, Parkland County and the Edmonton region for quite some time. A sign of a good neighbourhood is how community-minded its residents are. It should interest you to know that the 11th annual Kidney Walk and Run is about to take place in Edmonton. Whether or not you've looked into Spruce Grove real estate, this event for kidney health is as good a cause as you can find anywhere. Here is all you need to know about the 11th annual Kidney Walk and Run.
What's Involved in the Event?
Participants in the 11th annual Kidney Walk and Run can expect to donate their time to a good cause as well as engage in some extremely healthy exercise. It's literally a win-win proposition. People who want to take part in this kidney health fundraiser will be expected to collect their pledges, so that they can participate in either the 5K or 10K run or the 2K walk. It's entirely up to the participants to choose what they want to do: run or walk, as Edmonton real estate passes by in the background. This is a family-friendly event that is meant for people of all ages and fitness levels. Wheelchair-accessible trails are also present at the site.
What Do the Funds Raised Go To?
The money raised at the 11th annual Kidney Walk and Run will be put to good use to help fellow Canadians, whether they're looking at Parkland County real estate or not, who are enduring kidney issues. The money goes to a variety of services that make life easier for kidney patients and their families, who may also work in Edmonton real estate. For example, the funds will go towards the transportation of kidney patients to dialysis as much as three times in a week, screenings that work to identify people who are at a high risk of getting kidney disease, sophisticated research that will work towards discovering more advancements in kidney care, and funding spots for local children who want to attend a kidney summer camp.
When and Where Does the Event Take Place?
The 11th annual Kidney Walk and Run is approaching fast, so it's best to circle the date on your calendars and buy tickets in advance, even if you've made plans to view Parkland County acreages. This event will take place on Sunday, May 4 at 9 am. It will be held at the Louise McKinney Riverfront Park. The address is 9999 Grierson Hill Rd NW, Edmonton, Alberta. Tickets for the event are also available online. It's best to buy tickets sooner rather than later, as they are going fast.
Events like the 11th annual Kidney Walk and Run are important to many Canadians, not just those who own Edmonton acreages. Kidney disease affects so many Canadians every year. For instance, according to the event's Facebook page, 80% of Canadians on the organ donation waiting list are waiting for a kidney. That comes out to almost 4,000 Canadians. Unfortunately, 250 Canadians die every year because they don't get a transplant quickly enough.
I'm always available to answer any real estate questions you have! Call or text me at 780-910-9669, email me at barry@barryt.ca,  or contact me here.