Friday, October 3rd, 2014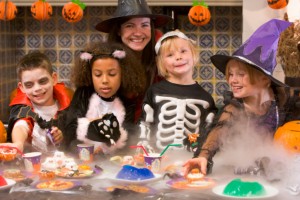 When the fall weather rolls around it usually puts a stop to any big events that would normally be planned. That is not true for the lucky residents of Spruce Grove, Stony Plain, Parkland County and the Edmonton region who have these great events to look forward to taking place in Spruce Grove this October.
A Trip Down The Vegas Strip
The Horizon Stage Performing Arts Centre will be presenting a showcase of the top Vegas acts on October 16. This is an opportunity for people to see Spruce Grove transformed into a Vegas showroom and enjoy a night of Vegas acts like Elvis, Roy Orbison, Tom Jones and Neil Diamond without having to travel to Nevada. Tickets run $40 each for the night of entertainment.
The Annual Mini Monster Bash Celebration
October 25 will be a scary day in the city as the kids of Spruce Grove, Stony Plain and Parkland County will gather together at the Heritage Park Pavilion for a fun day of activities. The event is for kids under the age of 8 and they are asked to dress in their favourite Halloween costume. Although entry is free, donations will be taken for the Parkland Food Bank at the entrance.
TANGO: A Passion of a Lifetime
South America's biggest dance is being brought to Spruce Grove by some of its biggest and most successful names. On October 24, the Romulo Larrea Tango Ensemble will perform TANGO: A Passion of a Lifetime at Horizon Stage. They are a small group, comprised only of one vocalist, 2 dancers and 3 musicians, but their power and energy are enough to sweep audiences away.
Relive History With The Man in Black Show
The life of Johnny Cash comes alive in this tribute show at Horizon Stage on October 23 starring Shaw Barker as The Man in Black. The goal of the show is to give the audience a glimpse into what it was like listening to the man as he performed in 1960, taking them on a journey about the man through his music. Tickets can be purchased online for $44.95.
Every month brings more events to the city and this is just a sampling of what can be expected. The City of Spruce Grove does everything it can to provide great entertainment to its residents and that's just one of the things making it one of Alberta's best cities.
I take great pride in representing Spruce Grove and keep myself available to anybody who wants more information about the city. Any home buyers looking into Spruce Grove, Stony Plain, Parkland County and the Edmonton region are welcome to call or text me at 780-910-9669, email me at barry@barryt.ca, or contact me here.