Tuesday, November 25th, 2014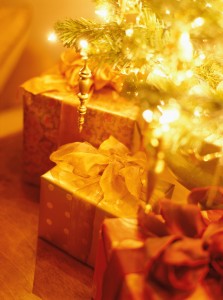 Edmonton, Spruce Grove, Stony Plain and Parkland County have some great shopping venues, as local residents know. From West Edmonton Mall's vast array of stores that includes many world-class retailers to Whyte Avenue's one-of-a-kind treasures to unique and interesting shops in Spruce Grove and Stony Plain, there is something for everyone. (Check out Spruce Grove and Stony Plain shops in my Community Connections Business Directory. Under Jump to Category, click on Shopping, Spruce Grove and Shopping, Stony Plain.)
During the holiday shopping season, though, with time short and weather unpredictable, wouldn't it be nice to find an easier way than traveling from store to store?
Google "Canada online shopping" and you'll discover that almost every brick and mortar store has an online presence from which you can order products. Which online stores will give you the best deal on the best quality merchandise and get it to you in a timely and low-cost manner? Once you get hooked on online shopping, you'll soon learn the answer to this question through personal experience.
Instead of driving to the mall, hunting for a parking spot, being jostled by crowds and waiting in lineups, start by educating yourself about the policies of the online retailers you discover. You can expect that major retailers like Sears, The Bay, IKEA, Best Buy, the Apple store, Costco, Walmart, and the like will work hard to keep customers happy, but this should be true for lesser-known retailers too.
Some things to consider about online shopping:
Do the prices appear to be comparable to what you'd pay in a store? (Compare prices by reading The Best Price Comparison Sites in Canada from How to Save Money.ca.)
Even better, does the retailer offer special pricing deals to entice you to buy online? (For example, the Body Shop offers 50% off a wide variety of merchandise ordered online during the holiday shopping season, plus free shipping.)
Shipping costs can be a killer. Look for deals on shipping. Free is good! Mountain Equipment Co-Op, a wonderful place to buy anything connected to outdoor recreation, regularly offers free shipping during the holiday season when you purchase a certain dollar amount. Excellent service too with fast delivery and accuracy of orders. (Note that you do have to buy a $5 lifetime membership to purchase from them.)
When you order online, you want to know that the goods will arrive when you need them and when promised. Amazon Canada, with its enormous selection of goods, is very speedy in the fulfillment of orders. Staples offers next-day delivery.
Be sure to read through the returns policies of online retailers you're considering doing business with. Sears Canada, for example, briefly considered instituting a re-stocking fee, but customers irate at that idea soon persuaded them to keep the current policy of free returns at catalogue sales offices.
An important consideration:  What security measures do companies have in place when you hand over your credit card number online? Most of us know to look for the "s" denoting a secure webpage after http in online addresses, but check out the retailer's security and privacy policies also. Read the article Online Shopping from the Canadian Consumer Handbook for tips on how to protect yourself online.
Does the retailer participate in any kind of loyalty or cash-back program? For example, Sears allows you to earn AirMiles or get cash back through Ebates (see below).
Tip: Once you become a seasoned online shopper, you may want to shop internationally, but I suggest sticking with Canadian retailers you know to begin with.
Other good sources of information and deals:
Also good to know: Many Canadian retailers present their own version of the US Black Friday and Cyber Monday sales following the American Thanksgiving which just happens to fall this week. Hard to escape the ads but easy to take advantage of the deals!
Got your own online shopping stories or secrets to share?  Please call or text me at 780-910-9669, email me at barry@barryt.ca, or contact me here.