Monday, December 14th, 2015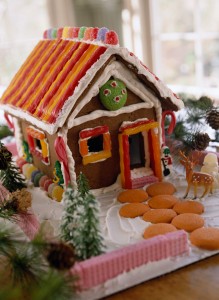 You might think that putting your Spruce Grove, Stony Plain, Parkland County or Edmonton area home on the market at this time of year is a bad idea. But there are actually many good reasons to list your home during the holiday season.
People shopping for a new home during the winter months tend to be more serious about a home purchase than those looking at other times of the year. They may be in a situation where moving is not an option since January often marks the start of a new job. Buyers are not only more likely to make an offer, but also more likely to meet your list price, especially as people are apt to be in a good mood at this time of year!
Generally, fewer houses are listed at this time of year. This means less competition for your home now than later in the spring when more homes will come on the market.
Many businesses reduce their hours during the holiday season, meaning employees may have time during the work week, not just evenings and weekends, to shop for a new home.
Some buyers may find themselves in a financial situation where it is advantageous for tax or incentive reasons to make their deal before the end of the year.
You've probably spent a fair amount of time cleaning, decluttering and decorating your home for the holidays. Why not take advantage of this natural staging when your home is looking its best?
Your home being on the market does not have to interfere with your holiday plans. You always have the option to specify when showings may or may not occur.
Selling now does not necessarily mean you'd have to move now. It is possible to negotiate a later date for buyers to take possession, or to allow you to remain in your home for a longer period of time.
But, if you sell and move to a temporary residence now, with the intention of buying later in the spring, you can do so with money in the bank and without the pressure of having to write an offer that is conditional upon the sale of your current home.
Mortgage rates remain at record lows so there are still many buyers for whom your house just might be the perfect home.
Whether you are looking to buy or sell at any time of the year, I'm here to help. Call or text me at 780-910-9669, email me at barry@barryt.ca, or contact me here.