Friday, October 8th, 2010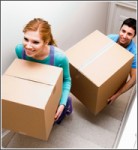 So, you've de-cluttered your home in Spruce Grove, Stony Plain, Parkland County or the Edmonton area.  You've thrown out the real trash, and the things you're keeping are neatly stored away in an appropriate place.  But what do you do with the stuff that's left, the items that are too good to just throw away but no longer needed or wanted in your home?  Here are a few suggestions beyond giving things to friends and family members, or holding a garage sale:
Recycle:
City of Spruce Grove :  A wealth of information about Spruce Grove's Blue Bag program , the EcoCentre  (which accepts electronic waste, appliances, tires and scrap metal, in addition to regular Blue Bag items), and information about the disposal of all kinds of other goods.
Stony Plain's Wipe Out Waste program, recycling services, etc.
Donate:
If you have anything in good condition (clean, undamaged, meeting current safety standards, etc.), chances are there's a person or an organization that will accept it.  Be sure to educate yourself about an organization's guidelines for accepting gifts, however, since not all items will be welcomed by everybody.  Google "donate goods in Edmonton",  and a very long list of charity websites comes up.  Here are just a few possibilities for passing on your unneeded items to someone who can use them:
Freecycle  is a concept born of the Internet. Advertise what you have to give away (or what you'd like to receive for free), and watch what happens! Visit the Spruce Grove group's website.
Check out "Thrift Stores" and "Youth Services" in Spruce Grove's Green Book Community Resource Directory.
See the City of Edmonton's Reuse Directory for a long list of organizations that accept all kinds of goods.
See also the list of charities at DonationTown.
St. Andrew's United Church Bargain Basement, Spruce Grove, accepts clothing, household goods:
Cerebral Palsy Association of Alberta  accepts donations of gently used clothing and small household items, including books. Even better, they will pick up items from your home.
The Canadian Diabetes Association is another group that will pick up items such as clothing, footwear, books, kitchen wares, toys, small appliances, etc. via their Clothesline program.  Arrangements for pick-up can be made online or by calling 1-800-505-5525.
Goodwill Industries of Alberta does not pick up items from your home but there are drop-off locations in Edmonton and one in Spruce Grove.
Salvation Army.  Drop off only for clothing, furniture and household goods.
Alberta Association for Community Living  will pick up clothing and household items; see their website for what they will accept.
Electronic Recycling Association can arrange pick up of all kinds of electronics.
ReBOOT Canada  will pick up donations of computer equipment.
Habitat for Humanity ReStores:  Donate (or buy!) all kinds of reusable building supplies at the two Edmonton locations (addresses available at the website). Pick up and drop off possible.
Shelter organizations in Edmonton: Most have an ongoing wish list of personal care items, household goods, clothing, food items and the like. A few to contact include: Mustard Seed Edmonton

;

Homeward Trust; Alberta Council of Women's Shelters; Bissell Centre; Elizabeth Fry Society; WIN House.
Eyeglasses: Most optometrists and opticians, such as LensCrafters, will accept old eyeglasses for recycling, as will Lions Club International and Goodwill.
Sell:
You can still pay for advertising in the local paper, or put up notices around town about things you have to sell or give away, but there are easier and cheaper ways!
Kijiji  Edmonton will advertise for free almost any item that people want to sell, give away or trade.
Craigslist Edmonton will do likewise.
What Other People Have to Say About the Subject:
Moving and Packing – Get Rid of Unwanted Stuff Before You Move
Where to Donate All Your Unwanted Stuff – The Good Human
Questions or comments about this article or anything else to do with homes and real estate?  Contact me here, email me at barry@barryt.ca, or phone me at 780-910-9669.