Thursday, April 4th, 2013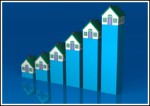 My clients in the Spruce Grove, Stony Plain, Parkland County and Edmonton area often ask me if "now" is a good time to buy a new home.  My answer to that question usually involves telling them that the best time to buy is when they feel ready to do so, no matter what the market is doing.  That may sound like a weasel answer but I believe people's own finances and their needs and wants in housing are better for decision-making than any attempts to time or predict the market.
But "now" is an interesting time to be dealing in real estate in Alberta.  You've probably seen the gloomy news reports that the Canadian housing market is due for a major correction with house prices set to fall by about 20%.  That is not the case here!
In a recent article in the Edmonton Journal entitled "Alberta's housing market still hot, whatever the media say", Gary Lamphier reports on a conversation with Don Campbell, senior analyst and founding partner with the Real Estate Investment Network (REIN).  Mr. Campbell advises would-be sellers and buyers to "chill out", suggesting that there is no such thing as a Canadian real estate market, but rather that each locality has its own unique market and conditions.  He goes even further when commenting about the Alberta market, saying that economic and demographic factors here are ripe for another housing boom, not bust.  He notes Alberta's population continues to grow as workers come into the province while apartment vacancy rates shrink.  Many of these workers will decide to make Alberta their permanent home and that means they'll be buying houses sometime in the next 2 to 7 years, fueling demand for houses and the subsequent rise in prices.
You may have heard or read that prices in Alberta have flat-lined so how can the dream of a new housing boom be true?  Mr. Campbell says Alberta's boom-bust economy and the accompanying anxiety in people's minds is to blame for this skepticism, along with tougher mortgage qualification rules and the negative national news.  He points out that Alberta's population growth in 2012 was nearly triple the national average, putting a strain on housing capacity.  This situation tends to cause prices to rise.  While the average price of a house in Edmonton (about $401,000 in February) is still not as high as the peak prices in 2007, prices are definitely on the rise, according to another article entitled "Home prices flirt with record highs of '07".
All of this suggests to me that now is indeed a good time to buy!
Let me help you find the home that's just right for you.  Call or text me at 780-910-9669, email me at barry@barryt.ca, or contact me here.