Friday, November 21st, 2014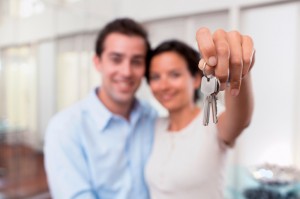 Home ownership, whether in Spruce Grove, Stony Plain, Parkland County, the Edmonton area or elsewhere, is a dream of nearly everyone. Buying that first home can be an exciting but stressful process with many, many things to consider and do. It's easy to feel overwhelmed and to be sidetracked by emotional issues instead of focusing on what is practical and long-term.
If you haven't already done so, please read my previous article "Buying Your First Home? Start With Your Lifestyle" as a sort of "prequel" to the best advice I can give you for making the purchase of a lifetime!
1.  Analyze your lifestyle
Based on your analysis of your lifestyle, make a list of everything you need and want in a home and its location. Split this list into features you absolutely have to have (needs) and features you'd really like to have but could live without (wants). As you create these lists, take special note of things in a home that could be changed. Let's say you have your heart set on hardwood floors. Once you start actually looking at homes, don't exclude those that have carpet; flooring is a feature that's fairly easy to change. On the other hand, if peace and quiet is one of your must-haves, be aware that you can't change a home's location on a busy street. You'll be revisiting these lists often as you start reconciling your needs and wants with what you can afford to buy!
2. Get your finances organized
Take a look at your debt situation, because rest assured, potential lenders certainly will! Whatever you do, DON'T make any major changes during the home-buying process, such as changing jobs, buying a new vehicle, or even applying for a new credit card.
Any lender is going to want to see a stable employment record and evidence of ongoing steady income, as well as evidence of the amount and source of your down payment.
As a first-time buyer, you have the option to use the federal government's Home Buyers' Plan to increase your down payment. This program allows you to take $20,000 out of your RRSP tax-free with 15 years to pay it back. This sounds like a good way to get into a home when money for a down payment is tight but consider this move very carefully. Not only must you pay the money back (and if you don't, you'll get a tax wallop), but taking the money now could affect you adversely in your later years.
Although it's possible to get into your own home with much less, it's recommended that you save a down payment of 20% (that equates to about $50,000 to $100,000 for most people) and that you have an emergency living fund equivalent to 3 months' income because….
Buying a home goes well beyond the purchase price you'll end up negotiating and your monthly mortgage payment. Aim to buy the house you can afford, which may not be the same as the house you'd like or the house your mortgage broker will lend you money for. Don't let yourself be house poor. Let's say you learn from your mortgage broker or specialist that you are approved to purchase a home valued up to $500,000, so … you immediately start looking at houses in that price range. Bad idea! The actual purchase price of your new home is only one of many, many factors that determine its affordability and how that fits into your life. Besides your monthly mortgage payment (which is in a class of its own in terms of complexity since different interest rates, time periods and other terms of your mortgage can make a huge difference in both your monthly payment and the total amount you'll pay by the time the loan is done), you'll need ready cash for a long list of things:

fees of all kinds, including legal, home inspection, utility hook-ups, etc.
moving expenses
purchase of furnishings, appliances, home accessories, equipment and tools
cost of any changes you'll want or need to make to your new home (such as removing ugly wallpaper, changing paint colors, repairs of various kinds,landscaping,  even adding things like wall-hung shelves or towel racks)
property taxes
home insurance
utility costs: water, sewer, garbage pickup, recycling, power, gas (renters, especially of apartments, typically don't pay for many of these things separately from their rent)
condo fees, if that is the type of home you're buying
ongoing maintenance costs
and, of course, basic living, such as food, clothing, entertainment…!
3. Talk to a lender
This might mean a mortgage specialist at your bank or a mortgage broker. (A REALTOR® can recommend someone to you.) This person will advise you on what you need to do to be pre-approved for a mortgage and will let you know how much house you can afford to buy. Set your upper price limit well below the maximum your lender tells you that you qualify for – about 15 to 20% below. That way, if – no, when – mortgage rates rise, you'll still be secure in your home instead of scrambling to make the payments. You can thank me later when you find you actually have a bit of money each month to live on!
4. Educate yourself about the local market
Learn about what's out there in the housing market and location you're considering. There are two ways to approach this step. In the old days, you would contact a real estate agent and that person would start showing you homes based on what you tell him or her about your needs and financial situation. In this day and age, the search for a home often starts by looking at homes online, either through a site such as realtor.ca, or through the website of a real estate agent (such as mine).  Learn what properties are available, what features they have, and what prices are being asked.
5. Contact a REALTOR®
Look for someone who is experienced, trustworthy and reliable, and who will represent your best interests in order to get you the right house for the right price. (You may have already done this!)
6. As you look at houses with your REALTOR®:
Your Realtor should be able to help you see the best features in the homes you view. Even more important is that person's ability to point out any shortcomings and steer you away from potential problems. How confident are you in your own abilities to see these things? If there's someone in your life who knows how important buying a home is to you and has the experience to see property clearly, it's OK to bring that person along!
Remember your lists of have to haves, would be nice to haves, and especially things that can be changed. Do not allow glitz and glamour, or the lack thereof, to colour your view of a property. As with people, what's on the inside may be far more important than surface looks. A good roof, solid construction, a dry basement, and a good neighbourhood count for far more than fancy decorating, finishing and staging. Likewise, don't allow yucky paint colours, other people's furniture and ho-hum landscaping to prevent you from getting a good house.
Don't let your eyes be bigger than your financial stomach! It's not a good idea to even look at homes beyond your price limit (your Realtor can give you some advice here regarding homes new to the market that might have some price wiggle room vs. homes whose prices have already been reduced, and so on). Sure, reality bites, but at least you'll be able to have steak once in a while instead of wieners and beans!
Consider bringing along a camera, making notes about the details of the homes you see, and rating the homes on a scale of 1 to 10.
This is the biggest purchase of your life. It's perfectly OK to take your time in looking and even to ask to view a home that interests you a second time.
Funny thing to consider at this time, but also an important thing: Think long-term and think resale. Eventually, you'll leave this house. Will it pay you back?
When you find the right house, stop looking! Trust me, you'll know it when you see it.
BUT… Don't fall in love with that house just yet.  Be prepared to walk away from a deal if things don't fall into place. There will always be another property.
7. Make an offer
Listen to your Realtor's advice in making an offer that will be agreeable to the seller. It is almost always wise to write in a home inspection as a buyer's condition. (Your Realtor can help you with interpreting the home inspector's report and any necessary follow-up.) Read the Purchase Contract and other documents all the way through before you sign anything, and don't hesitate to ask questions.
8. Get your financing approved and get ready for moving day!
I'm happy to help get you into your first home! Call or text me at 780-910-9669, email me at barry@barryt.ca, or contact me here.