Monday, March 3rd, 2014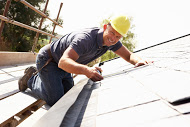 If you own your own home in Parkland County, Stony Plain, Spruce Grove, or the Edmonton region, it's to your benefit to know how and when to inspect your own roof. Whether your Spruce Grove real estate property is new or old, inspecting your own roof can save you money and extend the life of the roof. Your Stony Plain real estate agent would surely agree that it's easier than ever for homeowners to inspect their own roofs. Here is how you can find out how and when to inspect your own roof if you own some Parkland County real estate.
Tips on How to Inspect Your Own Roof
Inspecting your own roof involves so much more than just climbing up there and glancing around. Inspecting your roof depends on checking out specific issues. For starters, inspect the flashings on the roof; these are metal pieces that cover the roof plane's interruptions. It's best to fix damaged flashings immediately, since snow can get into the interior. If the roof has wood shingles, check for indications of dry rot. If one-third of your shingles have dry rot, it's time to replace the entire roof! If your Edmonton acreage's roof is high-end and has clay or asbestos shingles, then you can inspect them without having to get on the roof. Just stay on the ground, use binoculars, and look for signs of chipping and missing pieces.
Tips on Easy Fixes for Roof Problems
If the problem with your roof is relatively simple, you can handle it yourself on your own Edmonton real estate property. For instance, loose shingles can be easily repaired by simply hammering in the popped nails. You can even replace both caulk flashing and shingles. $24 or so will get you a bundle of shingles, while roofing caulk costs around $6. You should set aside half a day for work on the roof. If repairs are more complicated, you'll need to get in touch with professional roof repair companies.
Tips on When to Inspect Your Roof
Parkland County acreages boast some nice properties, and, sometimes, roof inspections should be done more frequently than just once a year. The rule of thumb is yearly or twice a year, but if there have been extreme weather situations (such as snowstorms or wind storms), you should check the roof more frequently. It's recommended that a homeowner checks his roof after every severe snow or windstorm. Checking your roof more frequently can lead to spotting damage earlier, which makes it less costly to fix.
Now you know exactly how and when to inspect your own roof. It is not necessary to have someone do the job for you if you're a homeowner. Inspecting your roof really has a lot to do with being proactive, and this can and will save you money in the long run.
I am always available to answer any roof-related questions you may think of. Call or text me at 780-910-9669, email me at barry@barryt.ca, or contact me here.