Monday, February 25th, 2013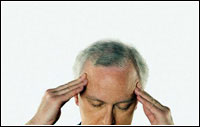 At first, when I heard about the meteor that hit the Urals region of western Siberia in Russia a couple weeks ago, I thought it had to be a mistake.  That is, until I heard the news reports of the hundreds of people injured and the massive amounts of property damage.  And then I got to feeling pretty relieved that it hadn't landed here, and wondering if that kind of destruction would hit people in their wallets.
An article in the Edmonton Journal reported that the meteor, which was the size of a bus and weighed about 7000 tons, exploded with the force of 20 atomic bombs.  Russia seems to be a bit of a magnet for massive meteorite strikes.  The last big one, in fact the largest impact of its type in recorded history, hit Siberia in 1908, wiping out an estimated 80 million trees with a blast greater than 1000 times that of the atomic bombs dropped on Hiroshima.  
The Journal article quotes Jim Green, NASA's director of planetary science: "These fireballs happen about once a day or so, but we just don't see them because many of them fall over the ocean or in remote areas."  Good to know for those of us who live in Spruce Grove, Stony Plain, Parkland County or the Edmonton region! 
So, what happens if your home is hit by falling space debris?  Or, for that matter, items falling from airplanes, such as chunks of frozen sewage known as "blue ice", tree limbs broken off in a wind storm, and the like?  Happily for homeowners, this is one less thing to worry about because insurance policies generally do cover such events. 
According to Angeni Jaipaul at Allstate Insurance in west Edmonton, a meteor event of this type would be part of the "Falling Objects" clause of Allstate's VIP Homeowner Policy which states "This peril means a falling object which strikes the exterior of a building but not objects which strike the building due to earth movement".  If your home is damaged in any way by junk falling out of the sky, your insurance will pay for repairs.
"5 things to know about home insurance", an article published on the Toronto Star website,  offers a few more bits of insurance wisdom:
Be aware of your responsibilities as a home owner.  Insurance will usually cover you for events that you could not have foreseen or prevented (stuff dropping from the sky that wrecks your roof), but you won't be covered if damage is the result of your lack of maintenance.
Read your policy carefully and be sure to ask questions of your agent.  Do you have a comprehensive all-perils policy, or a basic named-perils policy?  All-perils policies will protect you against most risks; a named-perils policy will cover specific risks, such as fire, lightning, wind.  (But be careful:  the term all-perils might be misleading because most of these policies don't cover damage from floods or earthquakes unless you have specifically purchased that type of coverage.)
Update your policy.  Let your insurance company know when you renovate your property or make substantial changes to the contents.  Keep an inventory of what you own.  One suggestion is to use your phone to make a video of the rooms and their contents. 

 
See also my other blog articles on the topic of home insurance:
 "Property Insurance: Are You Covered?"
"Home Inventory: Do You Have One?"
Comments or questions about this article?  Call or text me at 780-910-9669, email me at barry@barryt.ca, or contact me here.