Friday, June 20th, 2014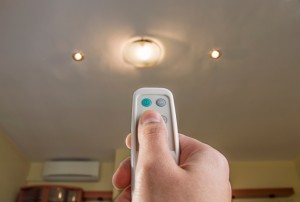 If you're in the process of listing your Spruce Grove real estate, Parkland County real estate, Stony Plain real estate or other Edmonton real estate for sale, it is important to make property improvements that buyers are looking for and that will increase resale value. There is nothing worse than making a home modification or a property upgrade that will not offer you any return on your investment in the form of a larger offer. Some of the more popular upgrades to consider when you want a return involve modern home automation. Here are three home automation technologies that will bring your home into the 21st century while attracting buyers.
Appeal to a Buyer's Desire for Safety with a Home Automation Security System
Home buyers who are looking to buy highly valued Parkland County acreages or other Edmonton acreages want to know that they will be safe and secure on their property. When you are selling a property, it is all about appealing to the buyer's emotions, and all buyers want comfort and safety. The first home automation system all sellers should consider installing in their home is a security system. With the right home automation monitoring equipment, including alarms and security cameras, you can give all buyers setting foot on the property a feeling of relief as you show them how you can control, arm, disarm and view the property from a remote device installed with the home automation app.
More Dramatic and Efficient Lighting Systems
Selling your home or your acreage is all about making that first impression. Not only does your property need curb appeal, it needs to appeal to the growing market of energy efficient buyers that exists today. Home automation lighting systems are becoming the new craze, and these systems will offer you a return in two very different ways. The dramatic lighting dimming effects that you can dress your home with will set a mood to capture attention, and the energy efficient qualities of the system will reinforce just how great the home automation technology is.
Decluttering The Property With Whole Home Entertainment
More and more households are ditching the wires and the clutter of electronics and remote controls that once lined cabinets and cluttered tabletops. Cables have become eyesores and speakers needed in every room have become an unnecessary expense. If you are targeting a tech-savvy buyer who wants a whole-home automation entertainment system that allows them to ditch the wires and all of those remotes, this is a technology to add to your home. The speakers will be hidden in your ceiling, screens will be cleverly mounted, and buyers will pay attention to your tech-savvy listing.
Every seller wants to set a sales record and get the best offer on their home. To make this happen, you need to choose to invest in upgrades and updates that will bring your dated property into the 21st century while still ensuring it has character.
If you need help deciding which updates are best, I am always willing to help answer any home-related questions that you might have.  Call or text me at 780-910-9669, email me at barry@barryt.ca, or contact me here.