Tuesday, May 13th, 2014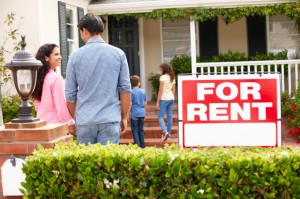 In the hunt for a new home so far you've covered Spruce Grove real estate, Stony Plain real estate, Parkland County real estate, Edmonton real estate, Parkland County acreages and Edmonton acreages. That's quite a bit of land to cover, but for good reason. There's one feature in particular you're looking for in your new home: a secondary suite.
What Is a Secondary Suite?
A secondary suite is a section of a single detached house that contains all of the features of an apartment, like a kitchen, a bathroom, a bedroom and a living space that remains separated from the main house. Basement apartments are a common example of this type of living space.
What Size Should It Be?
According to Edmonton bylaws, a secondary suite should be at least 30 m² (about 325 square feet) and no more than 70 m² (about 750 square feet). In total, the main house and the secondary suite should be at least 360 m² (3875 square feet).
What Are the Advantages to Owning a Home With a Secondary Suite?
The biggest advantage of purchasing a home with a secondary suite is being able to rent out the unit. Depending on how the space has been divided, most suites can accommodate one or two people. The rent collected on the suite can serve as additional income for homeowners, which is a fantastic way to supplement mortgage payments. Adding a secondary suite can also be beneficial when it comes time to sell your home. Houses with secondary suites usually have a higher property value compared to other houses of a similar size. With a secondary suite, you'll earn more on the sale.
Are There Any Restrictions to Be Aware Of?
As with most major renovations, zoning restrictions and certain bylaws act as guidelines for building and maintaining a legally sound secondary suite. Check zoning policies for your location to determine how they will impact your situation. In general, there are a few standard rules with which a secondary suite should comply. First, only single detached homes may contain a secondary suite. Second, the suite must fulfill all fire code regulations upon inspection.
Does Owning a Secondary Suite Impact My Taxes?
The short answer is, yes, it does. If you chose to rent out the suite and take on tenants, the rent money collected must be documented with the CRA as earned income when it comes time to file your income taxes for the year.
Is City Funding Available for Suite Renovations?
There are certain grants and funding options available for homeowners seeking to either add a secondary suite to their home or renovate an existing suite. Upon receiving approval and funding, renovated suites will be subject to inspection by city officials to confirm that fire code and building code regulations are met.
Secondary suites are the next wave in creating affordable housing solutions for homeowners and renters.
Have more questions about secondary suites that need answering? Bring them to me! I would be more than happy to discuss any issues related to home ownership and Alberta real estate. Call or text me at 780-910-9669, email me at barry@barryt.ca, or contact me here.